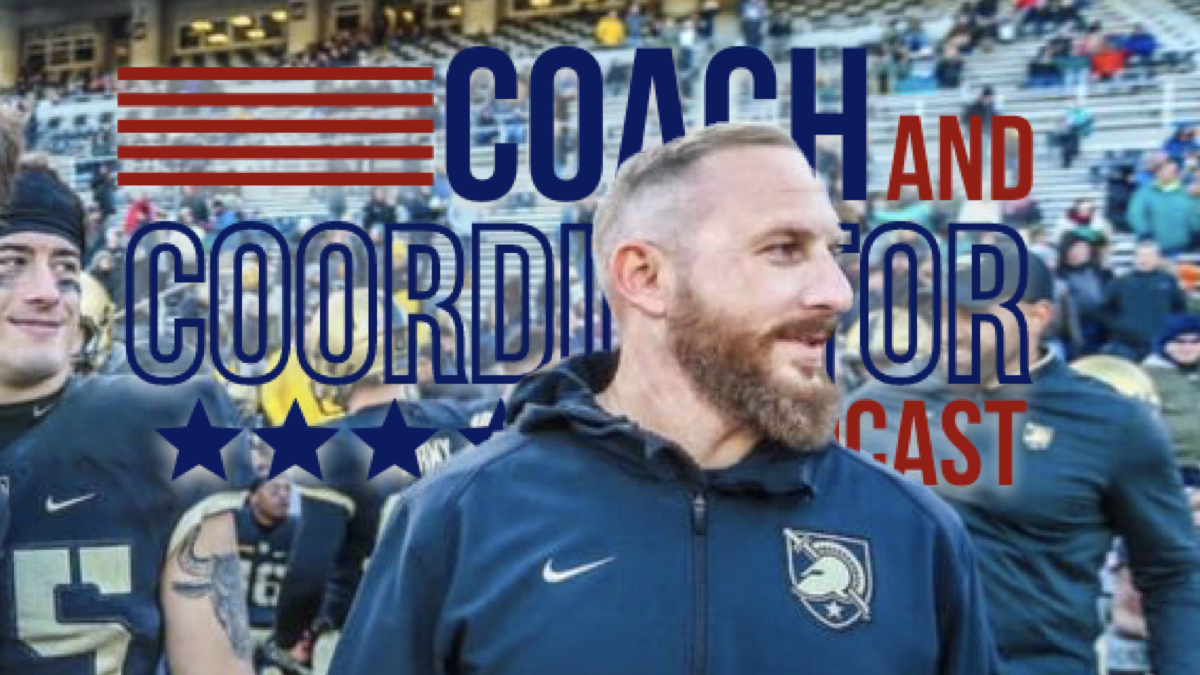 This episode, from our archives, was first published in 2019 as part of our "All In on Offense" series. It remains just as relevant today, as the tite front has now gained popularity across all levels of football. Coach Drinkall shares a plan for defeating the tite front, including some of his go-to plays.
Matt Drinkall is now the Co-Offensive Coordinator and Offensive Line Coach at Army. He ascended to this position after serving as Army's Tight Ends Coach since 2019. Prior to landing in West Point, Coach Drinkall was the Head Coach at Kansas Wesleyan University. While at Kansas Wesleyan, Drinkall was selected to be a participant in the 2018 American Football Coaches Association 35 under 35 Coaches Leadership Institute.
He shares a masterclass of takeaways in a jam-packed hour, so get a pen and notebook ready to capture some of these ideas.
Follow Matt Drinkall on Twitter @DrinkallCoach.
Show Notes:
>When Coach noticed the tite front becoming more prevalent
>Difference between NFL and college tite fronts
>Keys to the tite front for defense
>Starting point for attacking the tite front and base plays
>Where the runs should hit
>Coaching the players vs. the tite
>Preparing your backside tackle
>Dart read
>Dart, jet, and fly sweep responsibilities
>Play-action vs. tite
>In-game coaching
>How Coach determines if a new play is worth it
>Connecting with Coach
Matt Drinkall Courses:
Packaging RPO's with Inside Run
Gap Scheme: Instantly Improve Your Power Run Game
---