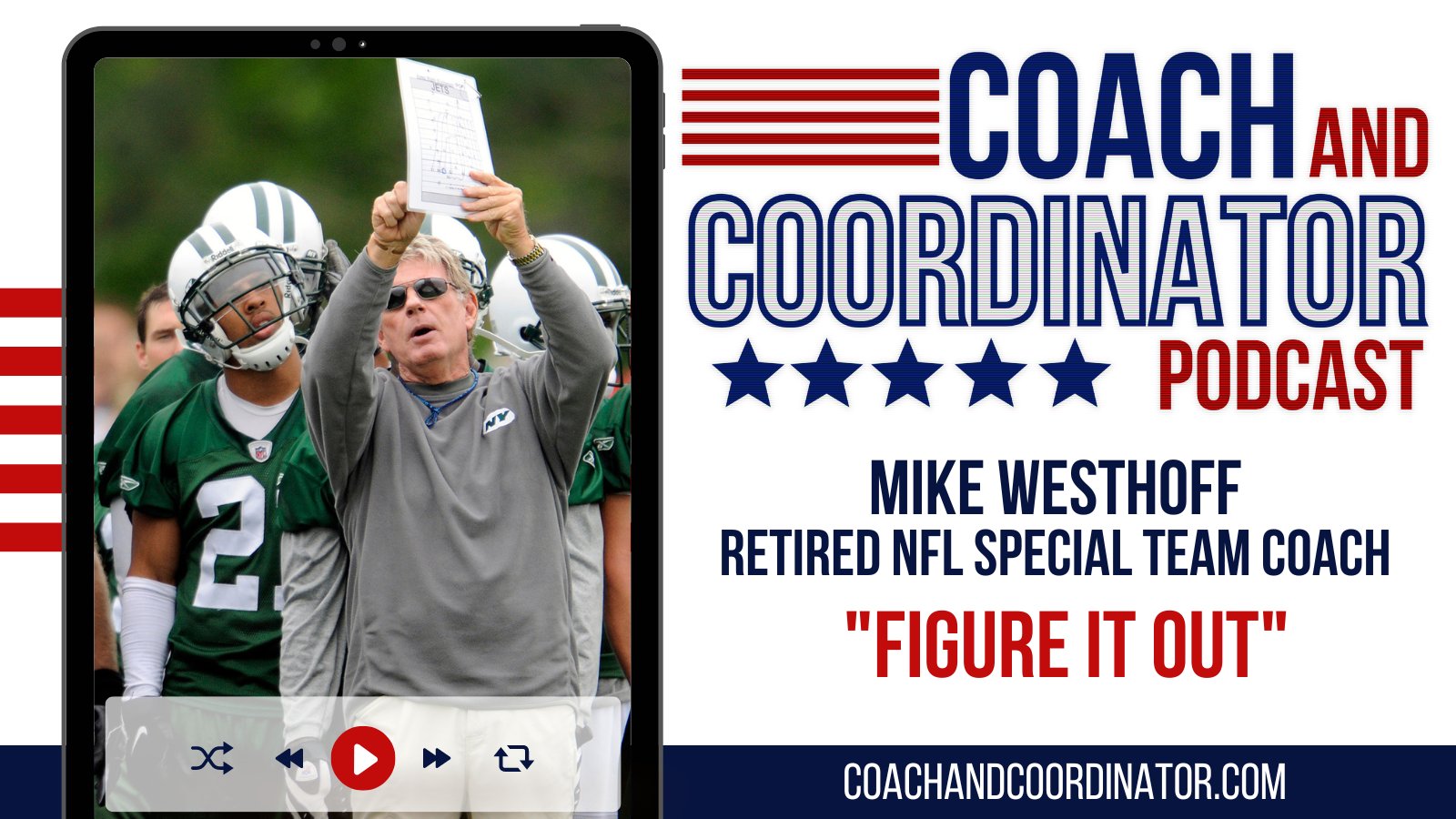 The former coach at the Colts, Dolphins, Jets, and Saints, shares lessons from his 32 NFL seasons, diving into the influence of Don Shula, how to make the game safer, and why creativity is a requisite for good coaching.
Mike Westhoff walked the sidelines of the National Football League for 32 seasons. Accumulating an inventory of experience with the Baltimore/Indianapolis Colts, Miami Dolphins, New York Jets, and New Orleans Saints, he is considered the NFL's foremost expert on special teams. NFL commissioner Roger Goodell once said of him, "We called Mike Westhoff the mad scientist. He changed the game."
Westhoff was an innovator, constantly figuring out new ways to develop players' individual skills and new schemes in which to deploy those skills. All of his success started with a belief – you have to figure it out.
Coach Westhoff joins Coach and Coordinator Podcast for a two-part discussion. He reveals his influences, learnings over his career, philosophies, and the detail he put into coaching the game.
Follow Mike Westhoff on Twitter @STCoachMike.
Part 1:
Part 2:
Additional Special Teams Episodes:
Bobby April, Retired NFL Special Teams Coordinator
Matthew Powledge, Safeties and Special Teams Coach, Baylor University
Jeff Reinebold, Special Teams Coach, Hamilton Tiger-Cats
Additional Resource:
Figure It Out: My Thirty-Two-Year Journey While Revolutionizing Pro Football's Special Teams
---
SUBSCRIBE: