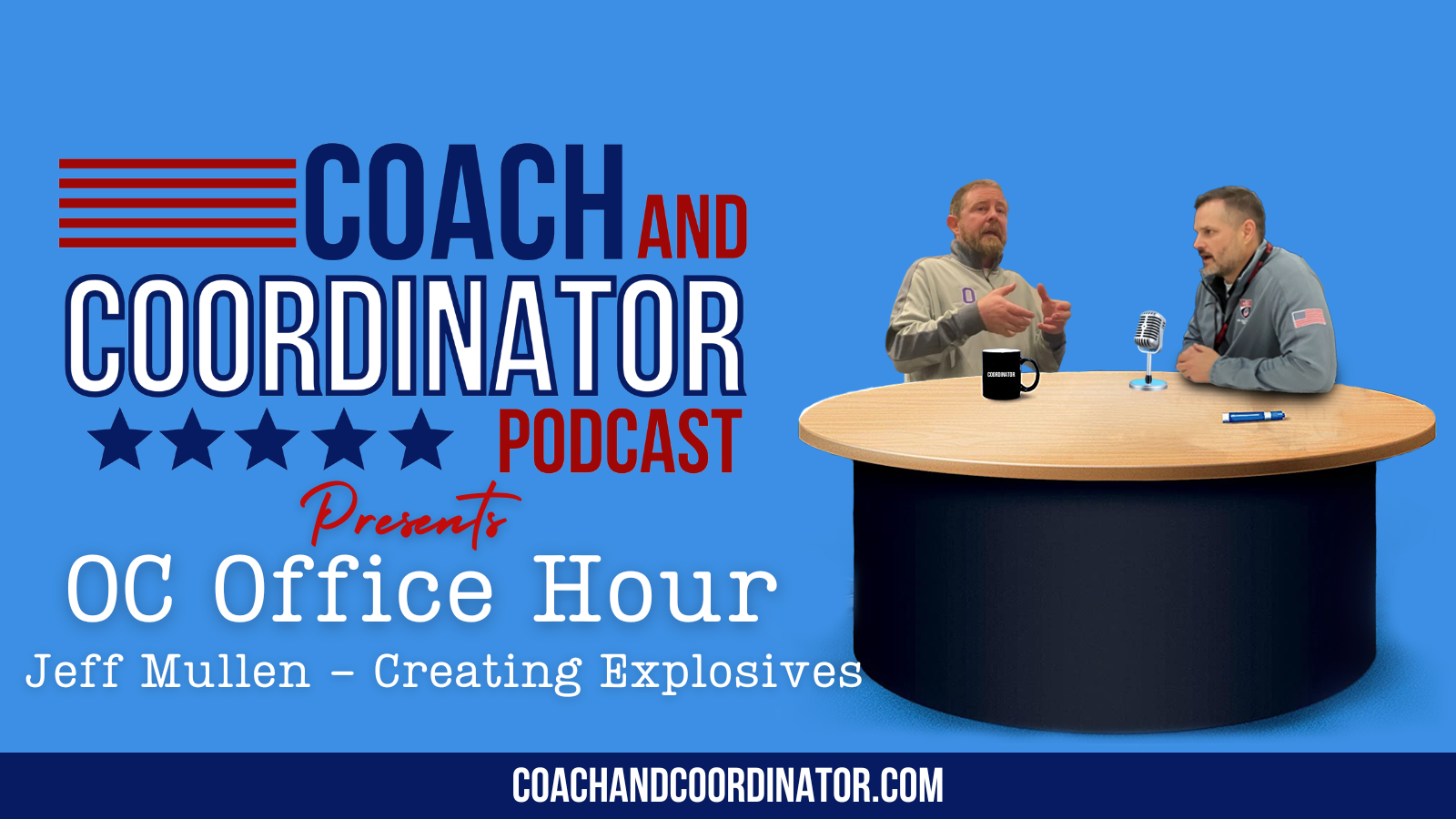 Jeff Mullen, former offensive coordinator at West Virginia and UNC-Charlotte, discusses explosive plays – both runs and passes. Coach Mullen digs into everything from numbers runs to using tempo, sweeps and reverses, as well as RPO's and play-action passes.
Listen On:
Jeff Mullen coached college football at the Division 1 level for over 25 years, including stops at Ohio University, Wake Forest, and West Virginia. He also helped launch the football program at UNC-Charlotte. He is best known for coaching explosive plays from the quarterback position, but he also has experience with offensive line and running back position groups. Additionally, Coach Mullen thrived as an offensive coordinator for ten seasons before founding The Big "O" System in 2018. In The Big "O" System, Coach Mullen gives back to the coaching community by sharing his wins, losses, and lessons learned along the way during more than 25 seasons on the sideline.
Follow Jeff Mullen on Twitter @thebigOsystem.
More Jeff Mullen on OC Office Hour:
Developing as a Game Planner and Play Caller
Jeff Mullen on CoachTube:
---
SUBSCRIBE: