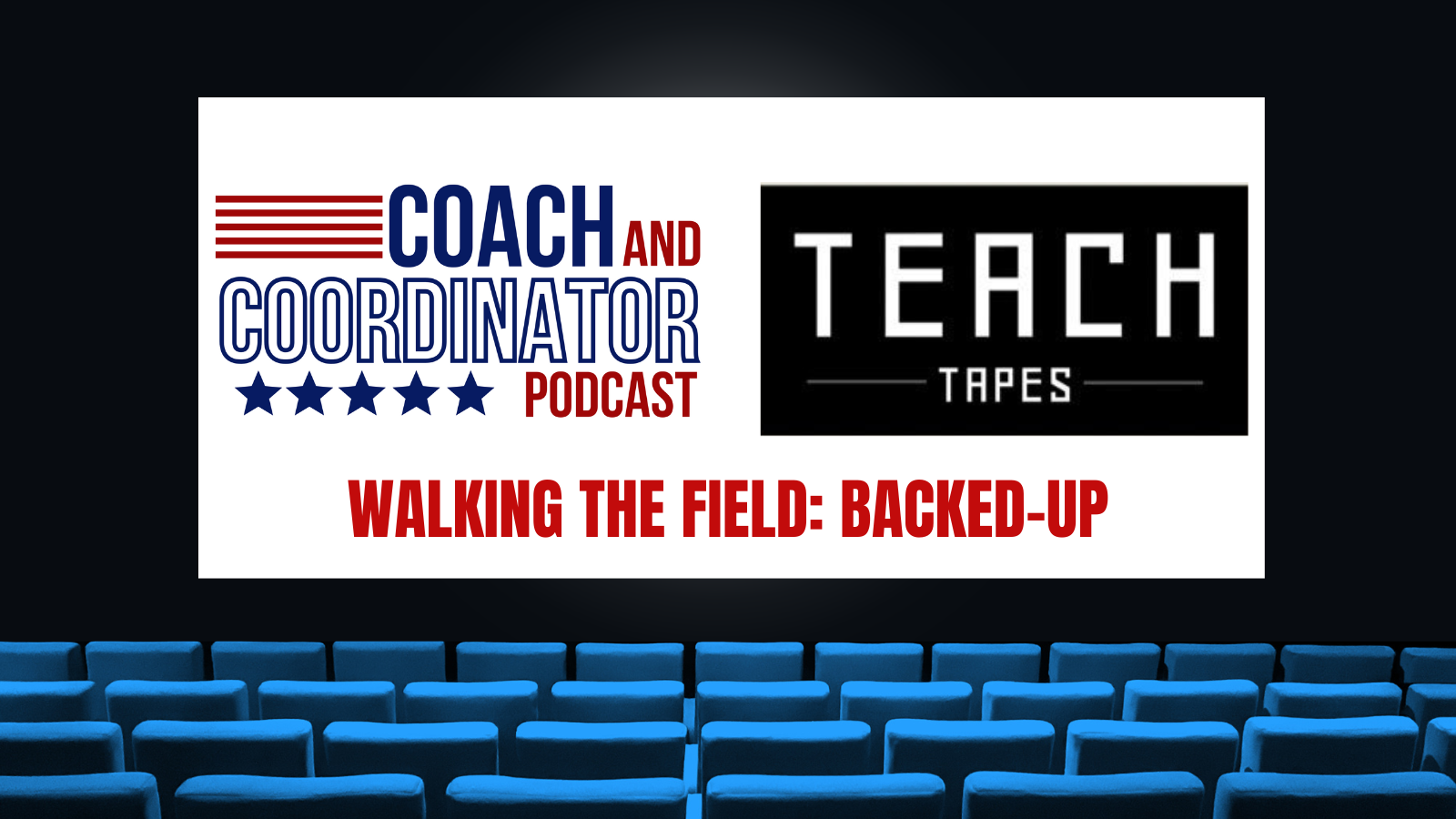 This week on Teach Tapes, we begin a "walk down the field," highlighting situations that occur in all field positions and the techniques showcased in each area, starting with the backed-up area of the field.
Listen On:
Steve Hauser brings a unique résumé to the Coach and Coordinator Podcast in-season lineup, most recently coaching special teams at Iowa State. Coach Hauser has enjoyed multiple coaching stops, including positions at Oklahoma State and the Cleveland Browns. He now manages the @TEACHtapes Twitter account, highlighting the best of the best NFL drills and techniques. This week on our Teach Tapes series, Coach Hauser begins a progression down the field, sharing observations and techniques for navigating all positions on the field and contexts of play. First up, he explores the backed-up area of the field in the shadows of the goal post.
Follow Steve Hauser on Twitter @HauserFootball.
Show Notes:
(3:13) The Game Is Always Played in Context
>Time on the Clock
>Down and Distance
>Hashmark
>Run What Your Players Are Comfortable With
>Get Your Best Playmakers Matched Up One on One
>Don't Just Run Plays, Know the Objective
(5:45) The Objectives When Backed Up
>Just Get a First Down
>Avoid Punting From the -1 to -4
>Control What You Can Control
>No Penalties
>Clean Operation
>Have the Sense of Urgency of One Play
>Quick Study: Alabama Backed Up Against Tennessee
(9:27) More Tactics When Backed Up
>Communicate and Force Extra Communication for the Opponent
>Motion and Shift
>Elongate the Edge
>Get the Back Going North-South
>Focus on Base Fundamentals
(12:58) Drills
>Eddie Faulkner Vision Drill
>OL Combo Drills to Drive Level One
(15:14) Variations in DL Play
>Stunts
>Games on the DL
(16:25) Passing Opportunities When Backed Up
>Protect First
>Baylor Theory
>USC Example of Vert Shallow
>Lift and Lower on Underneath Route
>Max Protect and Movement
(19:12) Tips and Overthrows
>Higher Emphasis on Mayhem Moments
>More Bang for Your Buck
(20:15) 4th Down
>Punt Direction Is a Premium
>Make the Opposing Offense Earn It
>You Also Have to Cover the Kick
(22:33) Coverage Techniques
>The Gunners
>Use the Sideline to Your Advantage
(25:06) Punt Return/Block
>Shorter Angles
>Different Holdup Schemes
(26:55) Rare Situations
>Taking a Safety
>River Chuck
>Fair Catch Free Kick
@TEACHtapes Clip of the Week:
Tom Brady on Using Cadence Versus Silent Count When Backed Up on the Road
Additional Resource:
Listen to All Episodes of Teach Tapes
---
SUBSCRIBE: