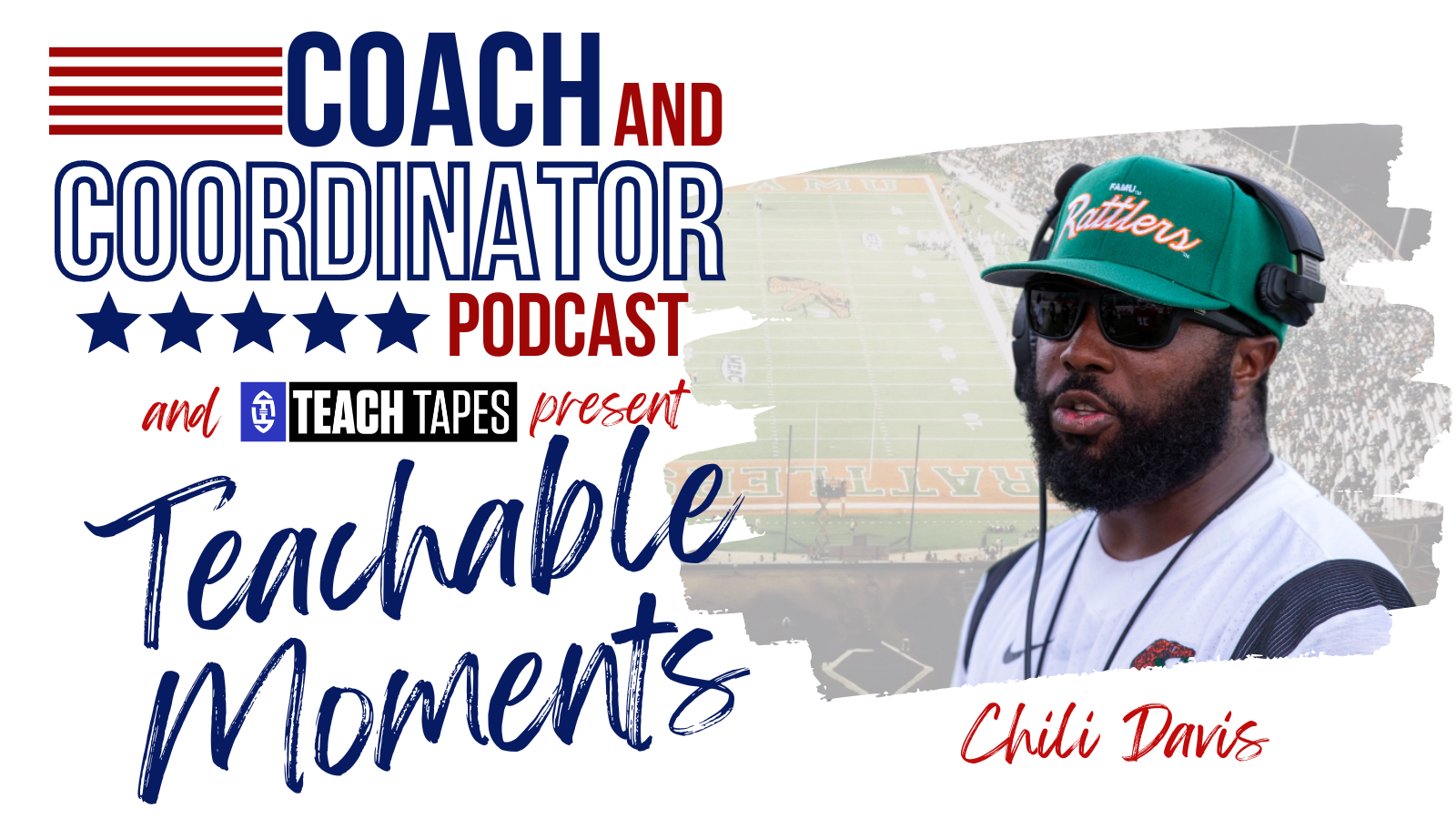 In this episode, the next installment in our "Teachable Moments" series, Chili Davis shares how he develops the special teams at FAMU, including his drills and practice methods.
Chili Davis is the special teams coordinator at Florida A&M University. He arrived at FAMU from the University of Washington, where he was a quality control analyst for special teams. Prior to Washington, Davis coached the inside receivers and tight ends, as well as served as assistant special teams coordinator, at New Mexico State.
Coach Davis has also served on staffs at Fordham, where he coached cornerbacks, and Louisiana Tech, where he coached running backs. Coach Davis began his coaching journey at his alma mater Campbell University, spending three seasons as an assistant to the head coach.
In this episode of "Teachable Moments", we gain insights into how to lead a special teams unit. By aligning everyone involved with special teams, executing year-round situational development, and developing a universal language, Coach Davis is making his mark on the coaching profession.
Follow Chili Davis on Twitter @CoachChiliDavis.
In the "Teachable Moments" series, guest host Steve Hauser sits down with young coaches who have made the journey from the bottom to establishing themselves in the coaching profession.
Show Notes:
>Special Teams Has Been Good to Me
>Aligning Everyone Involved with Special Teams
>Group Chats
>Year-Round Situational Development
>Returner School
>Kobe Drills
>Developing a Universal Language Together
>Be Genuine
>Winning Edge
Additional Teachable Moments Episodes:
Taylor Mouser, Tight Ends Coach, Iowa State
Bodie Reeder, Offensive Coordinator, Northern Iowa
Get all of the videos and drill clips you need at TeachTapes.org.
---
SUBSCRIBE: