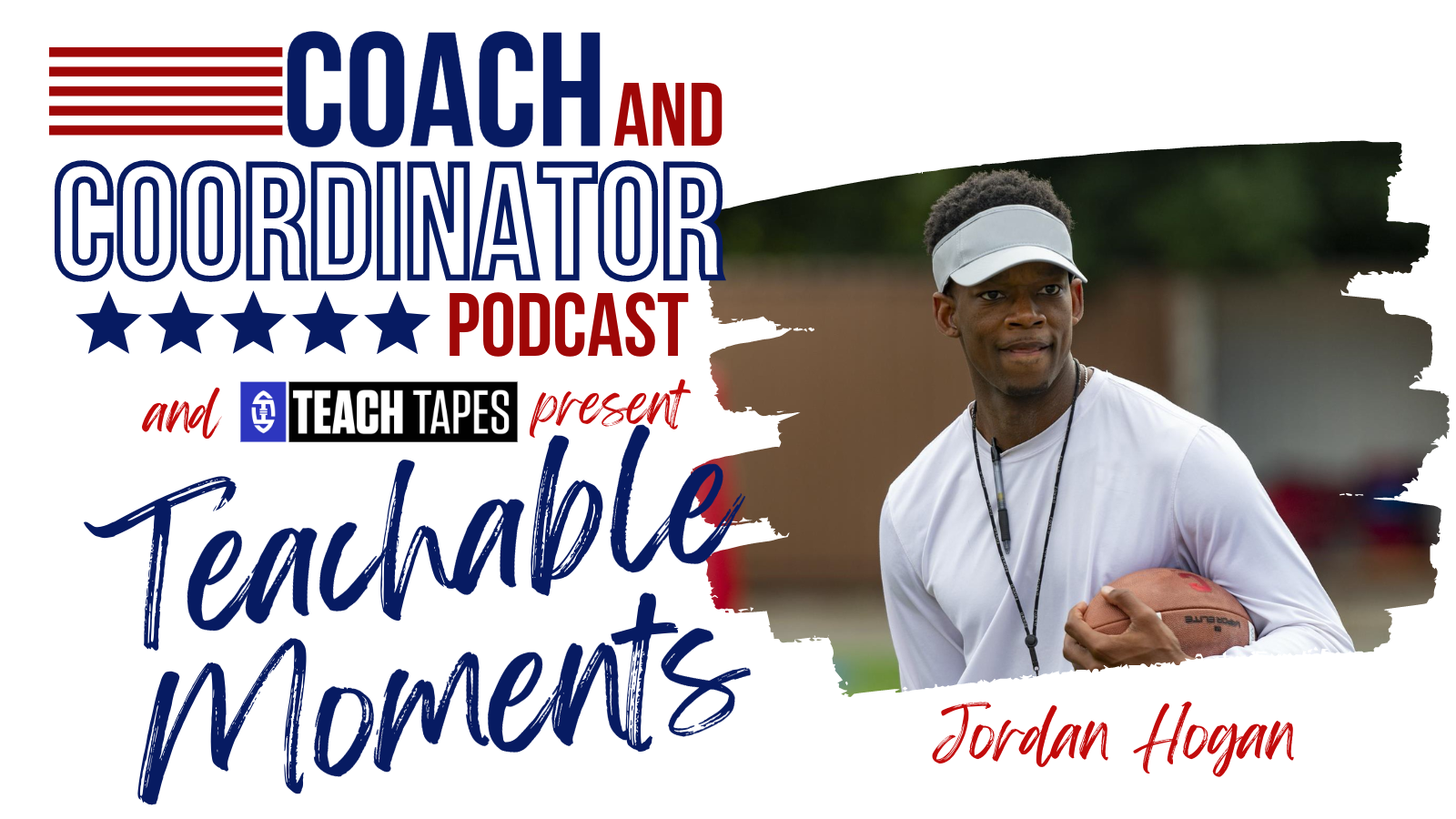 In this episode, the next in our "Teachable Moments" series, Jordan Hogan details his strategies for networking, as well as lessons learned from notable stops on his coaching journey, including at multiple NFL teams.
Jordan Hogan is the wide receivers coach at Colgate. Prior to joining the Colgate staff, Hogan coached for the NFL's Arizona Cardinals in the Bill Bidwill Coaching Fellowship. Coach Hogan has also spent time with the Baltimore Ravens, Indianapolis Colts, and Buffalo Bills through the Bill Walsh Diversity Coaching Fellowship.
Before joining the NFL ranks, Hogan coached three seasons at Cornell University. Coach Hogan also held previous positions at Division II Stonehill College and Division III Buffalo State College.
In this episode of "Teachable Moments", we glean insights into the power of networking. Through multiple NFL stops, Coach Hogan learned valuable advice, deep knowledge of the game's nuances, and offense through a wide receiver perspective, all of which he generously details in this episode.
Follow Jordan Hogan on Twitter @CoachHoags.
In the "Teachable Moments" series, guest host Steve Hauser sits down with young coaches who have made the journey from the bottom to establishing themselves in the coaching profession.
Show Notes:
>Shoot Your Shot with the Right Intentions
>Get Advice/Get Better
>Everyone's Path Is Different
>What Other D3 Guys Have Made It?
>Have a Tie-In (Area, Alma Mater, Previous Relationship)
>The Best Advice During NFL Internships: "Quick to Listen, Slow to Speak"
>"Make Sure There Is Substance Behind It"
>Double Mug A Gap…Colt McCoy Can Always Tell Which One Is Coming
>LB Looking at QB = Dropper
>LB Looking at Ball = Rusher
>Offense Through the WR Perspective
>Are You within the Progression?
>How Much Time Do You Have to Win?
>Football Is Not the Problem. The Industry Is Simply Hard.
>You Never Know When That Break Is Going to Come
>Rely on Faith in Difficult Moments
>"No Testimony without a Test"
>How Do You Respond to Adversity When the Chips Are Down?
>Winning Edge
Additional Teachable Moments Episodes:
Bodie Reeder, Offensive Coordinator, Northern Iowa
Chili Davis, Special Teams Coordinator, Florida A&M
Get all of the videos and drill clips you need at TeachTapes.org.
---
SUBSCRIBE: