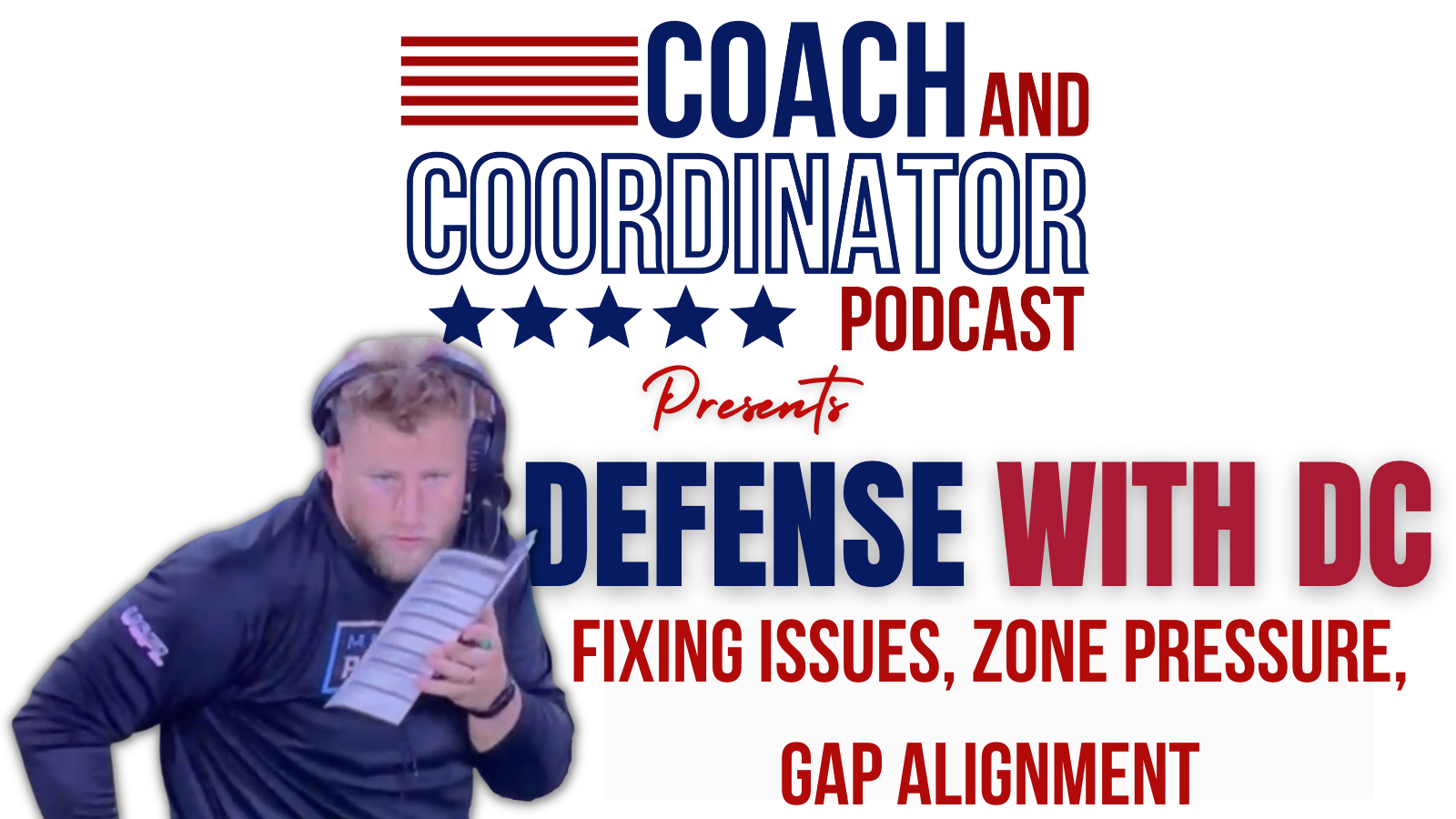 On this week's episode of Defense with DC, our DC, Dan Carrel, shares ideas for fixing issues before they become big plays, techniques on zero coverage, and how gap alignment impacts overall defensive performance.
Dan Carrel joins the Coach and Coordinator Podcast fall lineup after a successful 2022 campaign as the Defensive Coordinator for the USFL's Michigan Panthers. Coach Carrel's previous coaching experience includes stops at Ohio State, Kentucky, Houston, and UMass. Before getting into the coaching profession, he graduated from West Liberty University, where he played linebacker. Coach Carrel will lead the discussion every week of the season on this defense-focused series of Coach and Coordinator Podcast. This week, he uses the Ohio State-Michigan game to review in-game coaching, tackling, zero coverage techniques, gap alignment, and more.
Follow Dan Carrel on Twitter @DanCarrel.
Additional Defense with DC Episodes:
The Importance of Rivalries
Three Safety Defense
Making Halftime Adjustments
---
SUBSCRIBE: