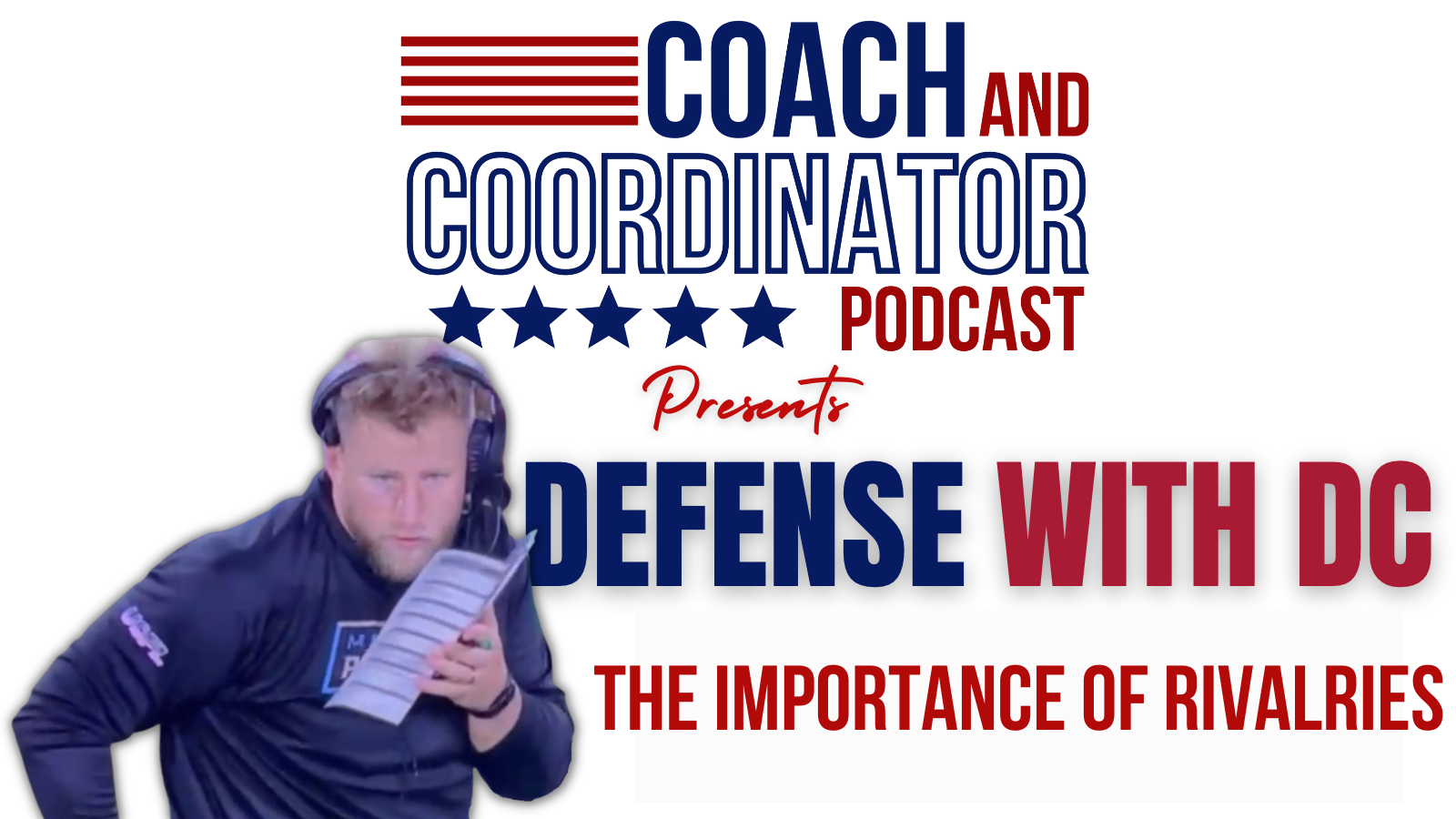 Every coach dreams of playing Thanksgiving week. If you're in high school, it means you've made a deep run. If you're in small college, you're starting a playoff run after a successful season. And if you're an FBS school, it's rivalry week.
This week on Defense with DC, Dan Carrel, who coached in the Ohio State-Michigan game, discusses the impact of rivalries on culture, tradition, and our way of life.
Dan Carrel joins the Coach and Coordinator Podcast fall lineup after a successful 2022 campaign as the Defensive Coordinator for the USFL's Michigan Panthers. Coach Carrel's previous coaching experience includes stops at Ohio State, Kentucky, Houston, and UMass. Before getting into the coaching profession, he graduated from West Liberty University, where he played linebacker. Coach Carrel will lead the discussion every week of the season on this defense-focused series of Coach and Coordinator Podcast. This week, he discusses rivalries, recalling times as a young fan growing up in Ohio, his opportunities to coach in the Ohio State-Michigan game, and his defensive expectations for this year's edition of "The Game".
Follow Dan Carrel on Twitter @DanCarrel.
Additional Ohio State Episodes:
Brian Hartline: Coaching Mindset
Keenan Bailey: ABC's of Wide Receiver Play
Additional Defense with DC Episodes:
Three Safety Defense
Making Halftime Adjustments
Adjusting to Early Calls, Motion, Coverage Variations, and Bunch Run Fits
---