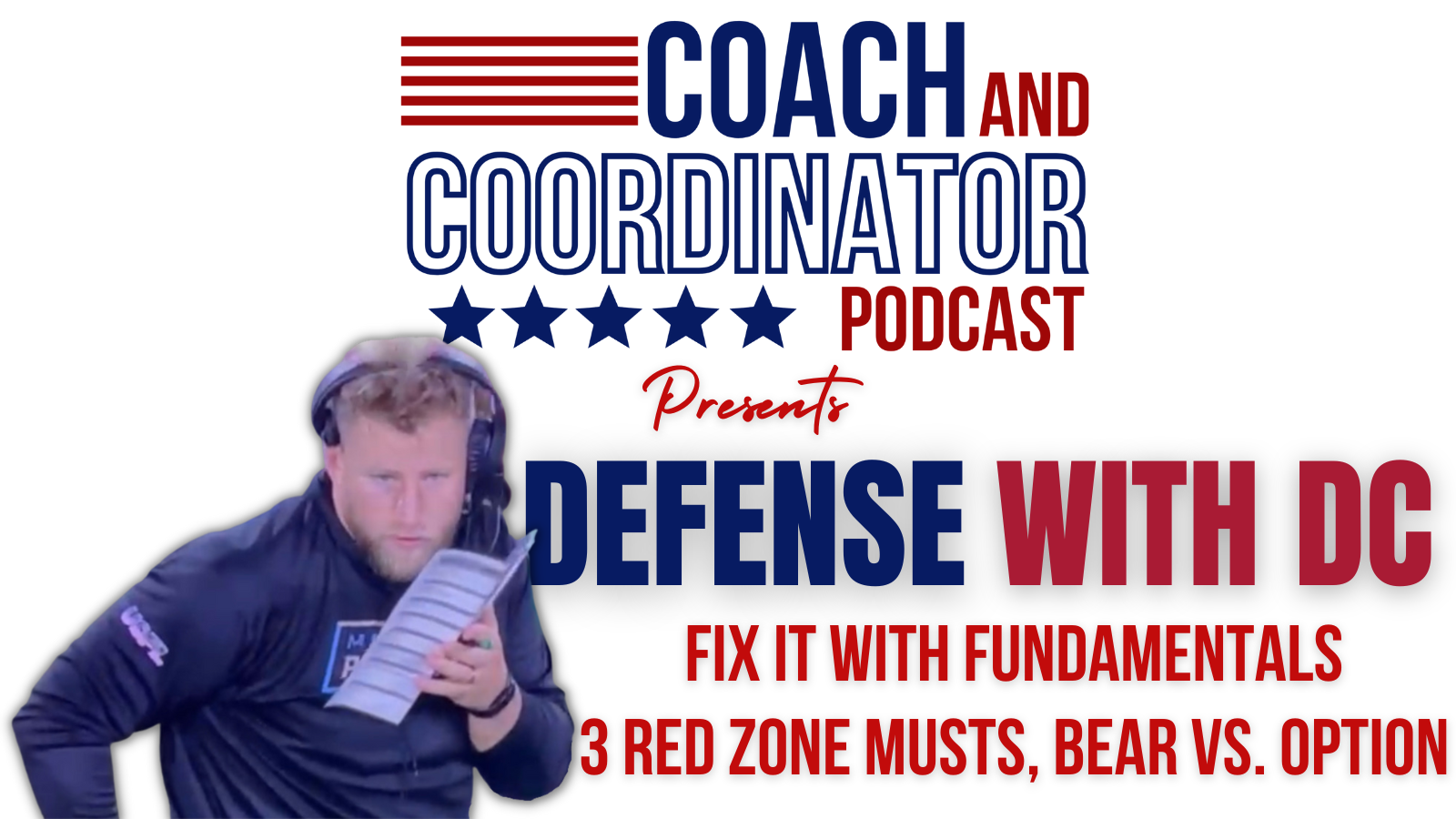 On this week's episode of Defense with DC, Coach Dan Carrel discusses how one of the top FBS defenses gets it done with fundamentals, his three must-haves for successful red zone defense, and the advantages of defending the option with a Bear Front.
Listen On:
Dan Carrel joins the Coach and Coordinator Podcast fall lineup after a successful 2022 campaign as the Defensive Coordinator for the USFL's Michigan Panthers. Coach Carrel's previous coaching experience includes stops at Ohio State, Kentucky, Houston, and UMass. Before getting into the coaching profession, he graduated from West Liberty University, where he played linebacker. Coach Carrel will lead the discussion every week of the season on this defense-focused series of Coach and Coordinator Podcast. This week, he studies what makes Illinois a top-performing defense, red zone defense, and the advantages of a Bear Front against the option.
Follow Dan Carrel on Twitter @DanCarrel.
Show Notes:
(2:09) Illinois Defense
>Fixing the Defense by Excelling at the Fundamentals
>Defensive Coordinator Ryan Walters
>High Level of Execution at All Levels
>Tite Front
>Slot Man Coverage
>2 Trap Coverage
>Creative Ways to Disguise Two-High Structure
>Exotics on Third Down
>Roster Development Critical to Sustained Success Over Time
>Fixing Fundamentals Improves the Team Right Now
(10:54) Three Red Zone Musts
>Don't Let Them Run It In
>Play the Pass Inside-Out – Make the Throws Go to the Pylon
>Account for the QB as a Runner
(21:07) Defending the Option with Bear
>Tulsa vs. Navy Quick Study
>Change What the Offense Is Willing to Do
>Dictate Where the Ball Is Going to Go
Coaches Mentioned in This Episode:
Bret Bielema
Ryan Walters
Vic Fangio
Additional Defense with DC Episodes:
Moving the Front, Defending Condensed Sets, and 4-Minute Situations
Learning from MTSU vs. Miami Plus Defending Critical Situations
Self-Scouting the Game Plan and Preparing to Adjust
Additional Resources:
Learn How the Illini Create a Top-Performing Defense
Bret Bielema: Football 101
Ryan Walters: 2nd Down, The Most Forgotten Down in Football
---
SUBSCRIBE: