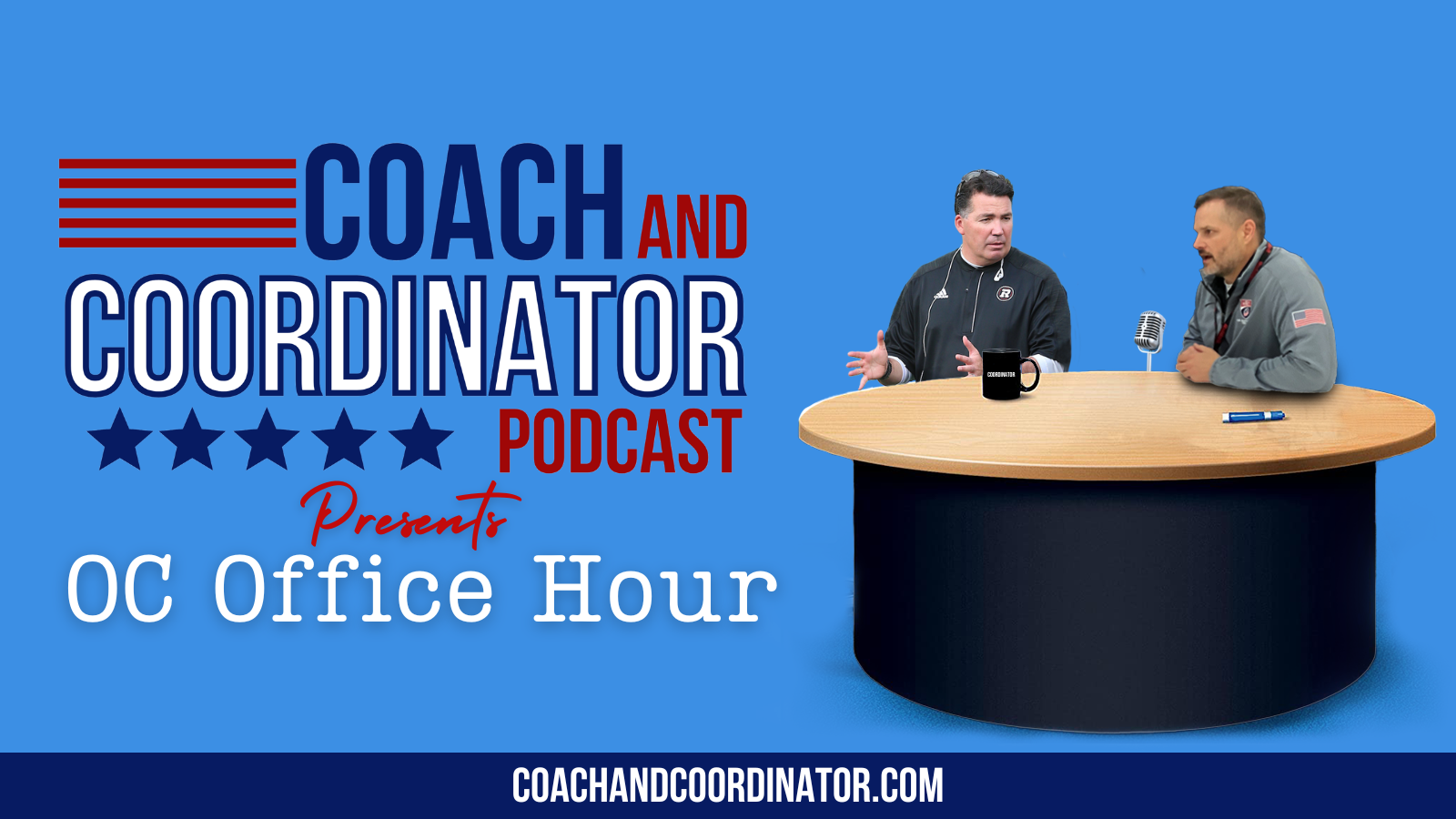 Jaime Elizondo, Offensive Coordinator for XFL San Antonio, shares practical tips for communicating, using analytics, and repping pressure moments to master situational football.
Listen On:
Jaime Elizondo returns to the XFL in 2022 as the Offensive Coordinator of the San Antonio franchise. He spent the 2022 season as the Head Coach of the Edmonton Elks in the CFL.
Elizondo held the role of Offensive Coordinator for the Ottawa RedBlacks from 2016-2018, appearing in two Grey Cups in three years and winning one (2016). He began his CFL coaching career in 2008 as Wide Receivers Coach for the Montreal Alouettes. Then after spending the 2009 season at Syracuse University, Elizondo returned to the CFL in 2010 as Offensive Coordinator and Quarterbacks Coach with the Toronto Argonauts. He would coach a second stint with Toronto in 2015, before joining Ottawa as their Offensive Coordinator in 2016.
The University of Maryland graduate departed the RedBlacks in 2019 and joined former CFL Head Coach Marc Trestman with the Tampa Bay Vipers of the XFL. After taking over play calling duties in week 3, the Vipers averaged over 29 points a game on offense for the remainder of the season.
Elizondo brings over 20 years of coaching experience to the XFL with experience at the CFL, NFL, college, and high school level. In addition to being a graduate of the University of Maryland, he holds a law degree from the Washington College of Law at American University.
Follow Jaime Elizondo on Twitter @Coach_Elizondo.
Show Notes:
(2:01) The Importance of Situational Football
>Must Make Good Decisions the Entire Game (when it's not black and white), Not Just the 4Q (when it is)
>Use Analytics Wisely
>Communicate Well as a Staff While Stressed
(5:15) Momentum Hidden in Numbers
>Cleveland Browns Case Study
>Stack the Odds in Your Favor
>At Some Point, You Will Need to Go for It on 4th Down
(9:33) A Process for Decision Making
>Use a Color-Coded System for Communication and Decisions
>Baltimore Ravens Case Study
>Analytics Is Not as Simple as Going "Back to the Book"
(14:01) Coaching Players on the Importance of Situations
>Teach That There Are No Do-Overs
>Practice with In-Game Context
>Create Stress in Practice
(18:33) Communication Procedures
>Football Is a Game of Chess
>Simplify
>Huddle vs. No Huddle
(23:08) Coaching the Details
>Practice Pressure Scenarios When Players (and Coaches) Are Fatigued
>Rep Situational Football Late in the Week
>Not All Analytics Answers Are in the Book
(30:01) How It Feels on the Other Side of the Ball
>Flip Scenarios in Practice
>Teach Why Each Situation Matters
>Have Players Feel the Stress in Practice
>Rep at Full Speed, Not Just Walkthroughs
>Steal a Possession
>Take a Clear Shot
Additional OC Office Hour Episodes:
Tony Franklin: Looking in the Mid-Season Mirror
AJ Smith: Dissecting the Emerging Trends of the 2022 Season
---
SUBSCRIBE: