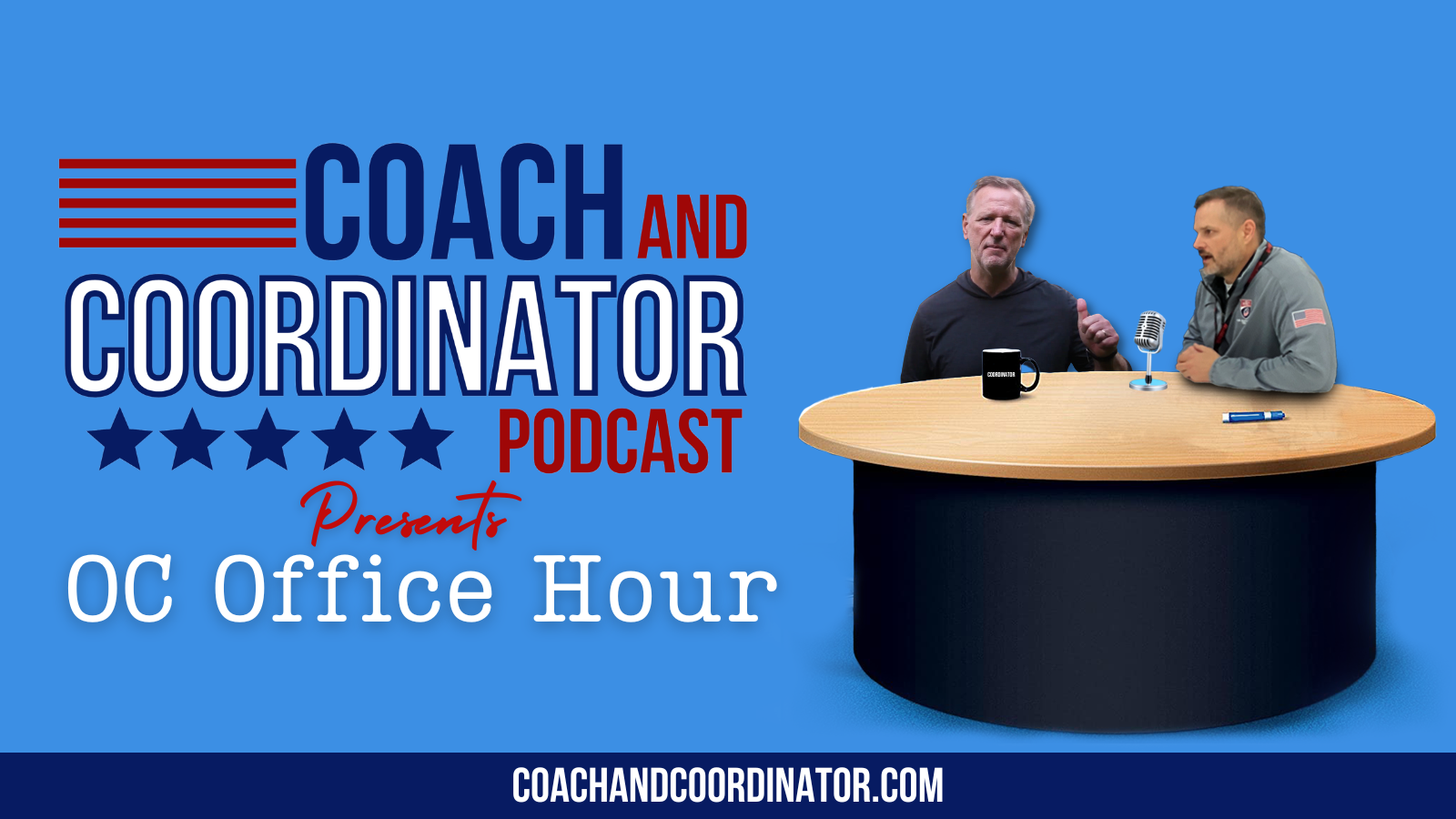 Tony Franklin, former FBS offensive coordinator, teaches how to evaluate your team at the season midpoint, the indicators for reality, the mark of great leadership, and other pearls of wisdom.
Listen On:
Tony Franklin is one of the foremost experts of the Air Raid system and retired offensive coordinator. He served in the role at multiple FBS schools during a long, successful career. His résumé boasts stops at Kentucky, Troy, Auburn, Middle Tennessee State, Louisiana Tech, and Cal. Before joining the college ranks, Coach Franklin also had great success at the high school level, twice winning a Kentucky state championship. Franklin has written multiple books on coaching and remains a teacher of the game, hosting The Coach Tony Franklin Podcast.
Follow Tony Franklin on Twitter @coachtf.
Show Notes:
(1:14) The Mark of Great Coaching
>Know Who You Are
>Don't Dwell on Who You Thought You Would Be
>Look at Your Reflection in the Mirror
>Make Adjustments
>Get the Most Out of Your Backups
(4:17) Indicators for Reality
>Middle Tennessee State Case Study
>Easy Doesn't Mean You're Good
>Hard Doesn't Mean You're Bad
>Stay the Course
(8:12) Details Make Champions
>Reach Your Full Potential
>Coach the Correction the First Time the Mistake Is Made
>If It Happens in the Game, It's Too Late to Fix It
>Always Hustle and Don't Get Bored or Your Players Will Not Be Their Best Selves
>Always Coach with Purpose
(16:20) The Mark of Great Leadership
>Admit When You're Wrong
>Accept Responsibility for Mistakes
>Be Accountable, Do Not Deflect Blame
>Leadership Is About Doing
(18:31) Simplify When Things Aren't Working
>Always Take Away Rather Than Add
>Don't Completely Overhaul
>Manage Practice Schedules to Emphasize the Things Needing Improvement
>Fresh and Fast Wins in the Playoffs
(23:44) Contingency Planning
>Plan for Everything
>Middle Tennessee State Case Study
>Don't Move Four Guys When You Have One Injury
>Desperation Planning Is Planned in Advance
(27:25) Leadership Is Learning
>Tell the Truth
>Make the First Change
>When You Stop Learning, It's Time to Move On
Additional OC Office Hour Episodes:
Developing as a Game Planner and Play Caller with Jeff Mullen
Dissecting the Emerging Trends of the 2022 Season
Additional Tony Franklin Episode:
---
SUBSCRIBE: