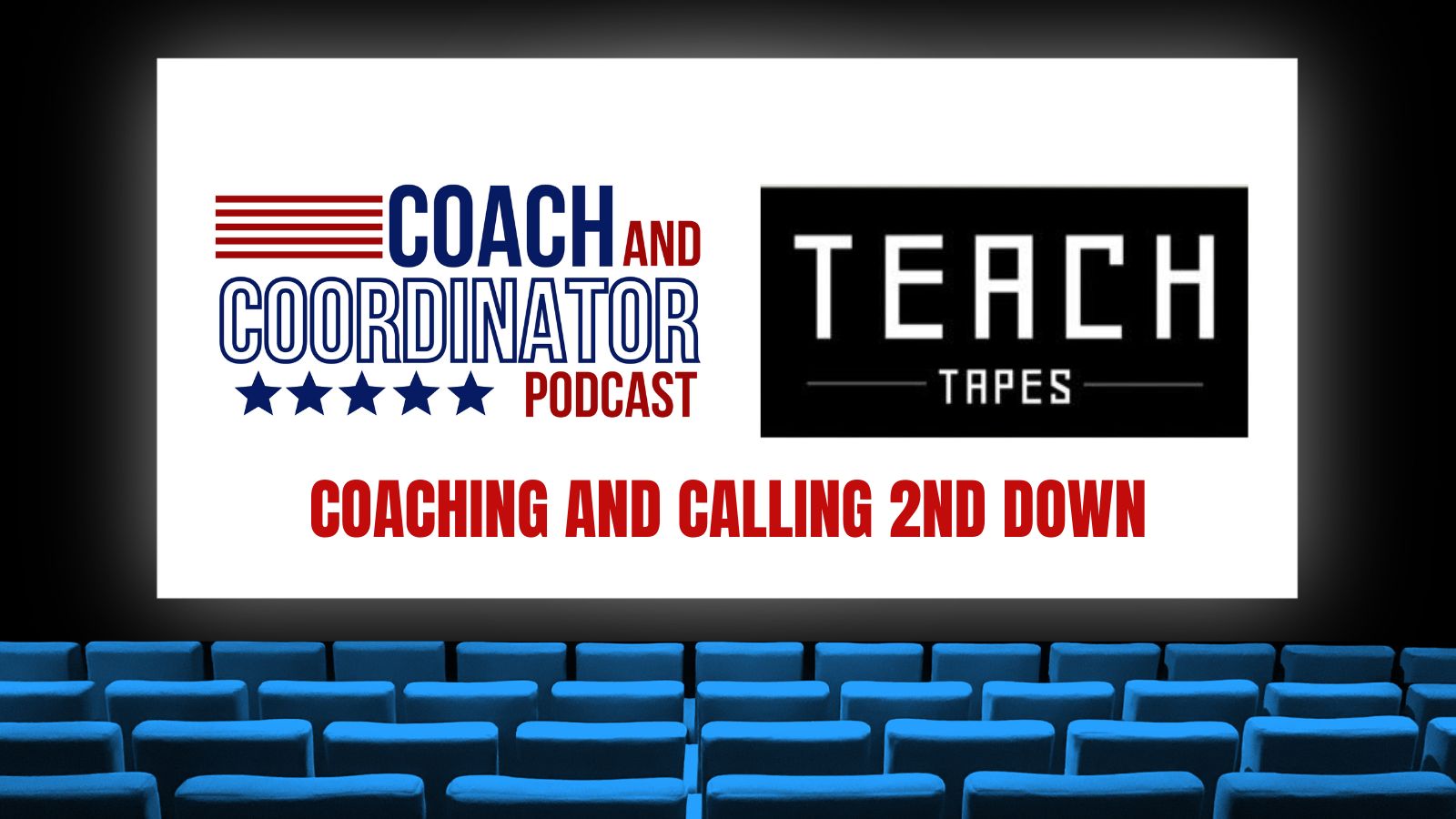 Steve Hauser continues his "walk down the field," this week taking a look at all of the open field second down situations, tendencies, skills, and techniques that increase success on this most forgotten down.
Listen On:
Steve Hauser brings a unique résumé to the Coach and Coordinator Podcast in-season lineup, most recently coaching special teams at Iowa State. Coach Hauser has enjoyed multiple coaching stops, including positions at Oklahoma State and the Cleveland Browns. He now manages the @TEACHtapes Twitter account, highlighting the best of the best NFL drills and techniques. This week on our Teach Tapes series, Coach Hauser continues his progression down the field, this week sharing observations and techniques for coaching and calling 2nd Down, the most forgotten down in football.
Follow Steve Hauser on Twitter @HauserFootball.
Show Notes:
(0:50) The Forgotten Down
>Ryan Walters Presentation
>Don't Wait Until 3rd Down to Get the 1st Down
>The Impact of Analytics
>Halftime Adjustments
>Iowa State vs. Oklahoma
>Baylor vs. Texas Tech
(6:19) Signatures and Styles
>Your Identity Shows Up on 2nd Down
>Complementary Plays
>Dressing Up Your Base Concepts
>Tools to Get Back on Schedule
(10:12) Drill Work
>Matt Ryan Boot Drill
>Shane Day Drill
>Will Levis Goal Line Rep
>Kyler Murray/Kliff Kingsbury No Laces Drill
>Arthur Smith Flood Drill
>WR in the Quick Game
>Tight Ends and Running Backs
(17:18) Second Down Situations – 2nd and…
>Extra Long (11+)
>10
>7-9
>On Track (2-6)
>Short (1-)
@TEACHtapes Clip of the Week:
Top of Route Power Cuts #TEACHte
Additional Teach Tapes Episodes:
Walking the Field – Open Field First and Ten
Walking the Field – Backed Up
Training Penalties out of Your Players
Ryan Walters Presentation:
2nd Down, The Most Forgotten Down in Football
---
SUBSCRIBE: