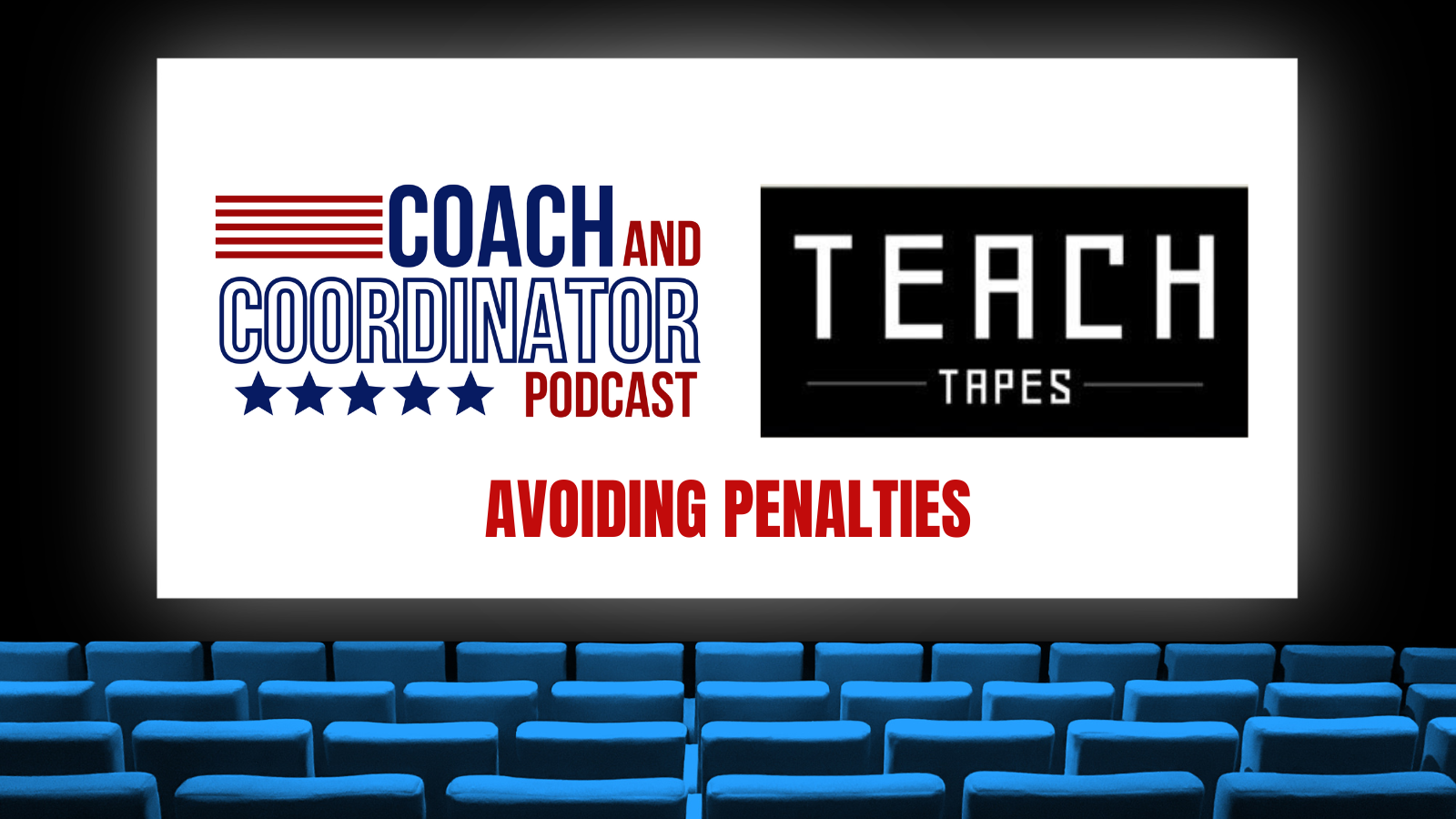 Coach Hauser identifies the techniques required for avoiding penalties and finding the little edges necessary to win games decided by smaller and smaller margins. Set up your program with an appreciation for preparation, focus, and football IQ.
Listen On:
Steve Hauser brings a unique résumé to the Coach and Coordinator Podcast in-season lineup, most recently coaching special teams at Iowa State. Coach Hauser has enjoyed multiple coaching stops, including positions at Oklahoma State and the Cleveland Browns. He now manages the @TEACHtapes Twitter account, highlighting the best of the best NFL drills and techniques. This week on our Teach Tapes series, Coach Hauser focuses on techniques for avoiding penalties.
Follow Steve Hauser on Twitter @HauserFootball.
Show Notes:
(1:29) Offensive Pre-Snap Penalties
>Must Have Team Buy-In
>Must Have Sideline Engaged
>Close Your Eyes
>Cross Your Fingers
>Even the Top Teams Can't Overcome Too Many Pre-Snap Penalties
(10:41) Defensive Pre-Snap Penalties
>Reinforce Alignment in Practice
>Understand Situations
(13:20) Offensive Holding
>Start with Great Base and Posture
>Teach How to Reset Hands and Feet
>Feel the Technique, Don't Just See It on Film
>Expect the QB to Scramble
(19:08) Avoiding Unnecessary Roughness
>Can't Fall Around the QB When Things Are Drawn Out
>Shut It Down After You've Done the Hard Work
(20:54) Offensive Pass Interference
>Avoid Locking Out Arms on Contested Catches
>Play Low on the Hip
>Push Out From the Elbow
>Just Run the Route
>#TEACHrb
(24:07) Defensive Pass Interference
>Clamp Technique
>Break Up the Back Shoulder Fade
>Consider Changing Scheme, Not Just Technique
>Understand Field Position
>Lobster Claw
>Philadelphia Eagles Three Drill Set
Coaches Mentioned in This Episode:
Brandon Staley
Dana Holgorsen
Dan Swanstrom
Bill Belichick
Bruce Arians
Kasey Dunn
Marvin Clecidor
John Fassel
Rob Wenger
@TEACHtapes Clip of the Week:
Additional Teach Tapes Episodes:
Drills and Techniques That Create Explosive Passes
Explosive Runs and the Similarities Between All Phases of the Game
It's All About the Ball – Security and Takeaways
---
SUBSCRIBE: