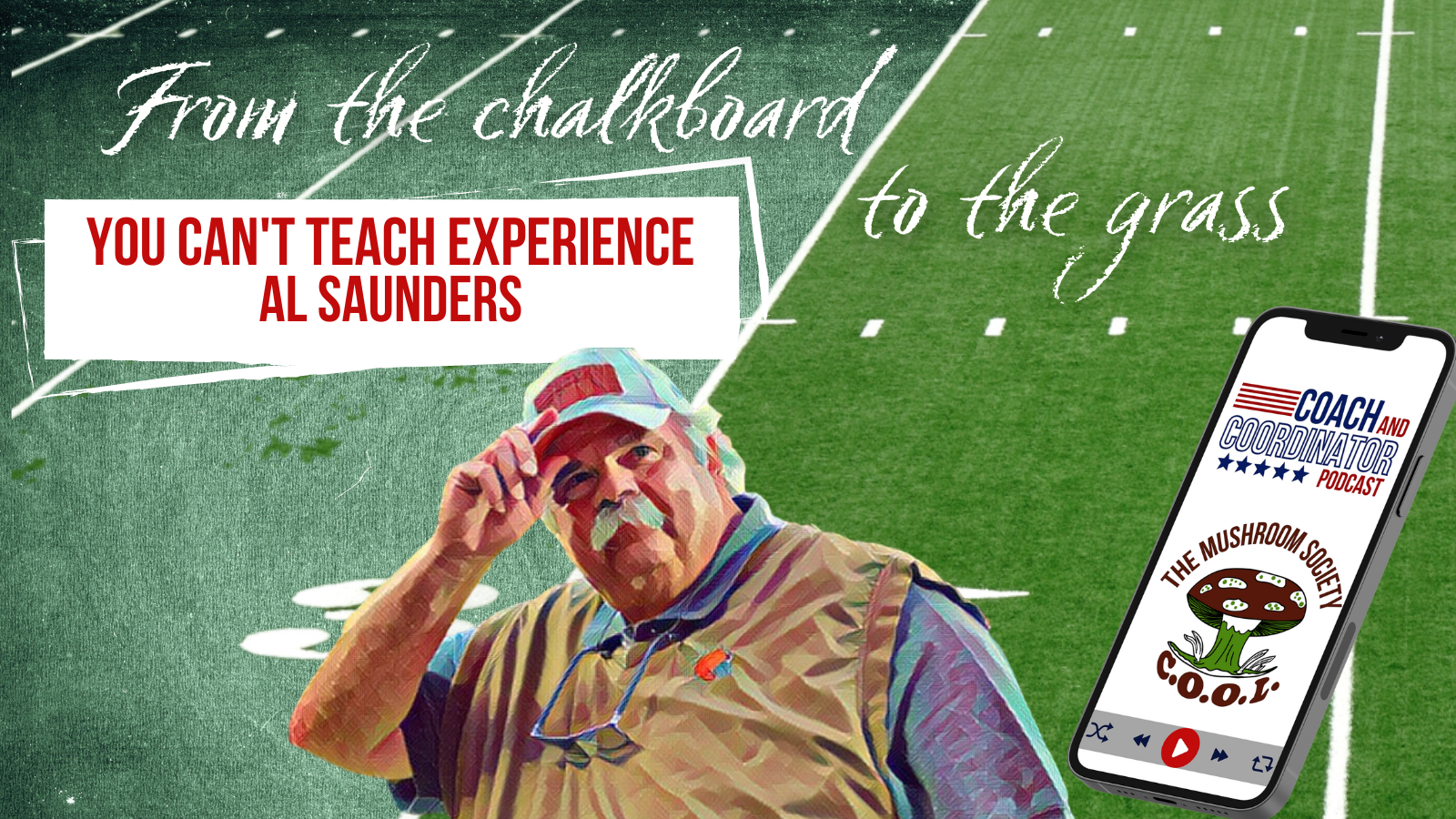 On this special presentation of our Mushroom Society series, Bob Wylie welcomes retired NFL Coach Al Saunders to the conversation. Coach Saunders brings five decades of football coaching experience from all levels of play, as well as class, dignity, and love of the game, his players, and his fellow coaches.
Listen On:
Al Saunders began his coaching career at the college level. He first served as a graduate assistant at USC under the legendary John McKay from 1970–71. Saunders then served as receivers coach for the University of Missouri's Fiesta Bowl team in 1972, before spending 1973–1975 as play caller and offensive backfield coach at Utah State.
Saunders spent the next six seasons as assistant head coach/offensive coordinator/quarterbacks coach at the University of California. He guided the Golden Bears to 32 NCAA, conference, and school records, finishing each season ranked in the top ten in the nation in passing. His final collegiate stop was in 1982 as offensive coordinator/quarterbacks coach under Johnny Majors at the University of Tennessee.
Saunders became head coach of the San Diego Chargers in 1986 following the resignation of Don Coryell. He first worked as receivers coach and assistant head coach before spending two full seasons at the helm. His time spent with the Chargers helped create one of the most prolific offenses in the history of modern football. In 1985, San Diego's "Air Coryell" led the NFL in passing and total offense for an unprecedented fifth time in six years.
From 1989 until 1998, Saunders coached with the Kansas City Chiefs. He worked for ten winning seasons under Marty Schottenheimer, again as a part of a top-performing offense.
Coach Saunders then joined the St. Louis Rams under the legendary Dick Vermeil. Serving as associate head coach and receivers coach with the Rams (1999–2000), Saunders helped create one of the most dynamic and explosive offenses that the NFL had ever seen. He helped guide "The Greatest Show on Turf" to a Super Bowl XXXIV victory, leading the NFL in virtually every significant offensive category.
When Vermeil came out of retirement in 2001, Saunders reunited with him and a former team – the Kansas City Chiefs. Coach Saunders served as the assistant head coach/offensive coordinator until Vermeil's final retirement in 2006. Under Saunders' direction, the Chiefs offense was the most productive unit in the entire NFL during that five-year span. Forty-six franchise offensive records were established. And no team scored more points (2,175), gained more yards (30,470), or scored more touchdowns (262) during that time.
In 2005, Al Saunders was ranked the #1 Offensive Coordinator in the past 25 years in the NFL by ESPN. He was also named USA Today's Offensive Coach of the Year.
Coach Saunders finished his career as an assistant with six other NFL teams, retiring in 2018 after a stint with the Cleveland Browns.
Additional Mushroom Society Episodes:
Blitz Pick-Up, Featuring Kyle Caskey
Five as One, Featuring Jonathan Himebauch
Safety Through Superior Technique, Featuring Mike Pollak
---
SUBSCRIBE: