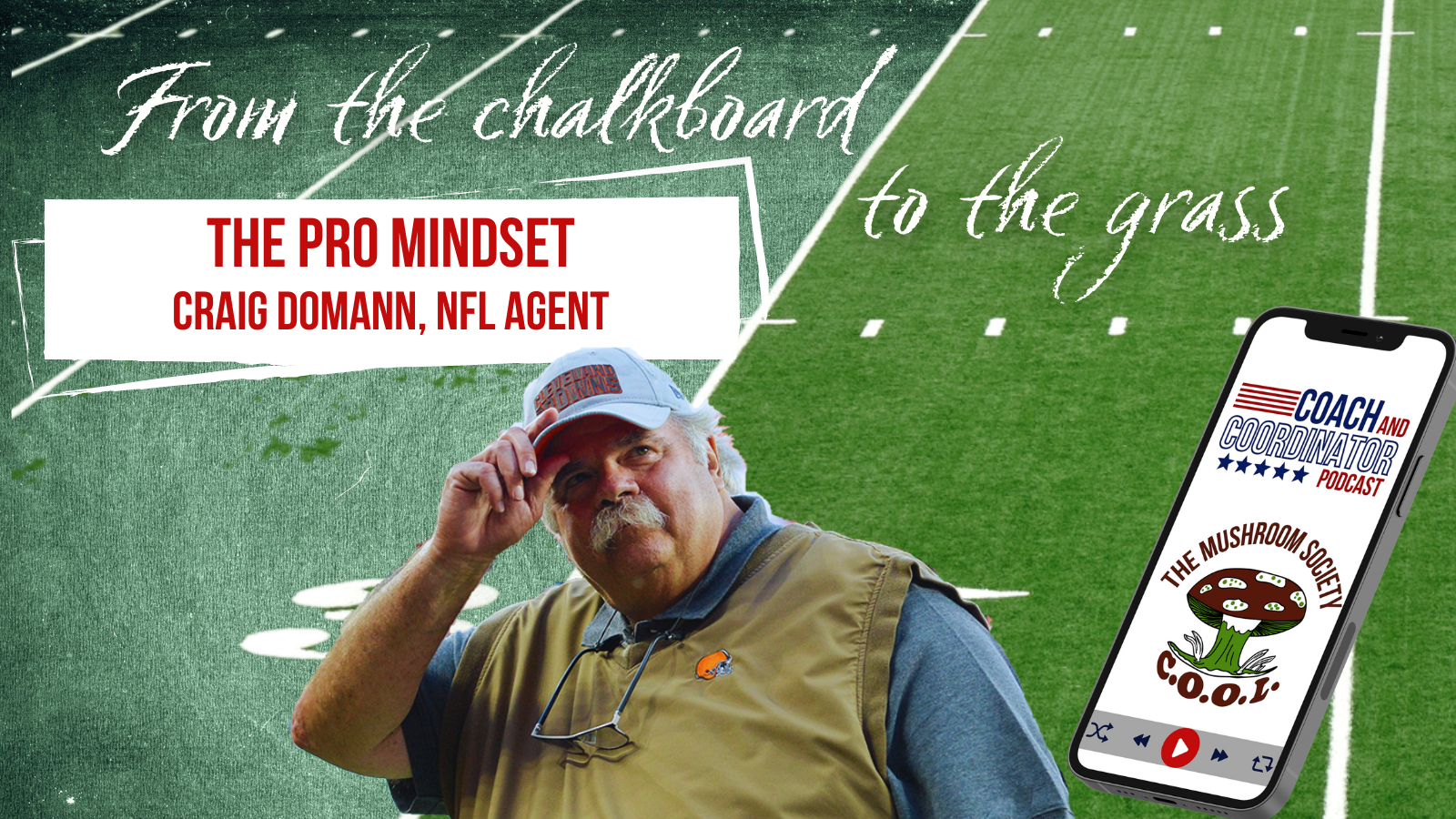 Craig Domann, agent, author, entrepreneur, and coach, joins The Mushroom Society this week to discuss the pro mindset, how it is important at every level, as well as how it works into recruiting and many aspects of coaching.
Listen On:
Craig Domann has been a registered NFLPA Member Contract Advisor since 1990. He has negotiated more than a billion dollars in contracts for more than 200 NFL athletes. He is also a sports attorney that represents a number of college and NFL coaches. Craig earned undergraduate degrees in accounting and business administration from the University of Kansas and his JD from the University of Missouri-Kansas City School of Law in 1990. Craig entered the athlete representation business because he wanted to follow his passions (sports, football, competition, and winning).
Follow Craig Domann on Twitter @CraigDomann.
Additional Mushroom Society Episodes:
The Keys to a Successful Career, Featuring Dante Scarnecchia
The Art of Great Coaching, Featuring Steve Szabo
Learning from 50 Years of Coaching, Featuring Al Saunders
---
SUBSCRIBE: