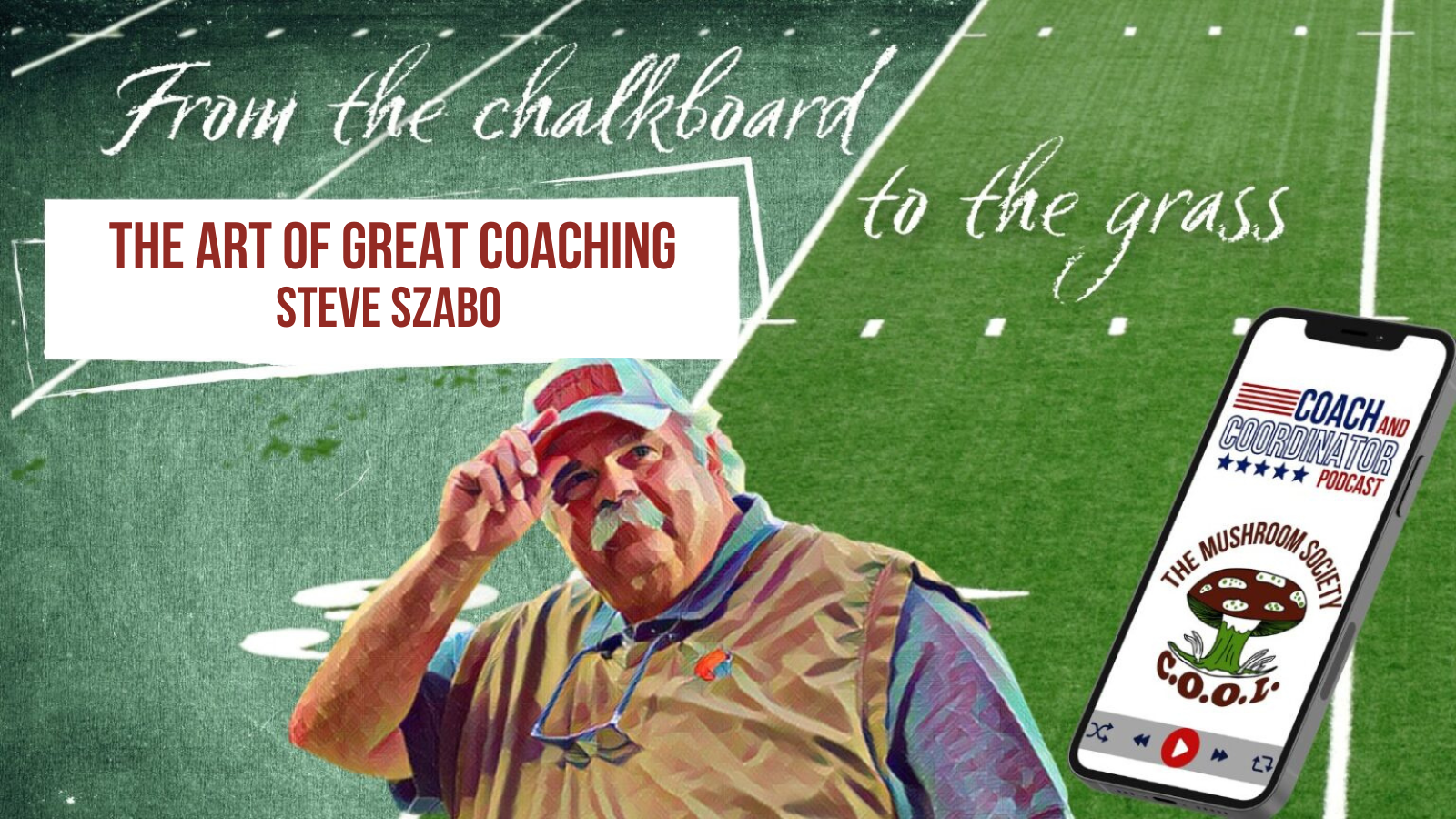 On another special presentation of our Mushroom Society series, Bob Wylie is joined by retired NFL and college coach Steve Szabo. Coach Szabo, who spent over 40 years in the profession, treats us to lessons he learned while working for coaching titans like Earl Bruce and Bill Belichick, while kindly sharing his advice for young coaches working to develop into their full potential.
Listen On:
Steve Szabo coached over 40 years in the NFL and college levels. A graduate of the United States Naval Academy, he served four years in the United States Marine Corps and is a Vietnam veteran. Szabo joined the coaching profession in 1969 as a defensive coordinator at Division III Johns Hopkins. He coached at 14 other universities in his career, including at Ohio State under Earl Bruce and at Michigan under Lloyd Carr, as well as three seasons as Head Coach of the Division II Edinboro Fighting Scots.
Coach Szabo also earned over a decade of experience in the National Football League. He coached for the Jaguars, Patriots, and Bills, learning from Super Bowl winners Tom Coughlin and Bill Belichick along the way.
Additional Mushroom Society Episodes:
A Healthy Player-Coach Partnership, Featuring Joe Thomas
Learning from 50 Years of Coaching, Featuring Al Saunders
Blitz Pick-Up, Featuring Kyle Caskey
---
SUBSCRIBE: