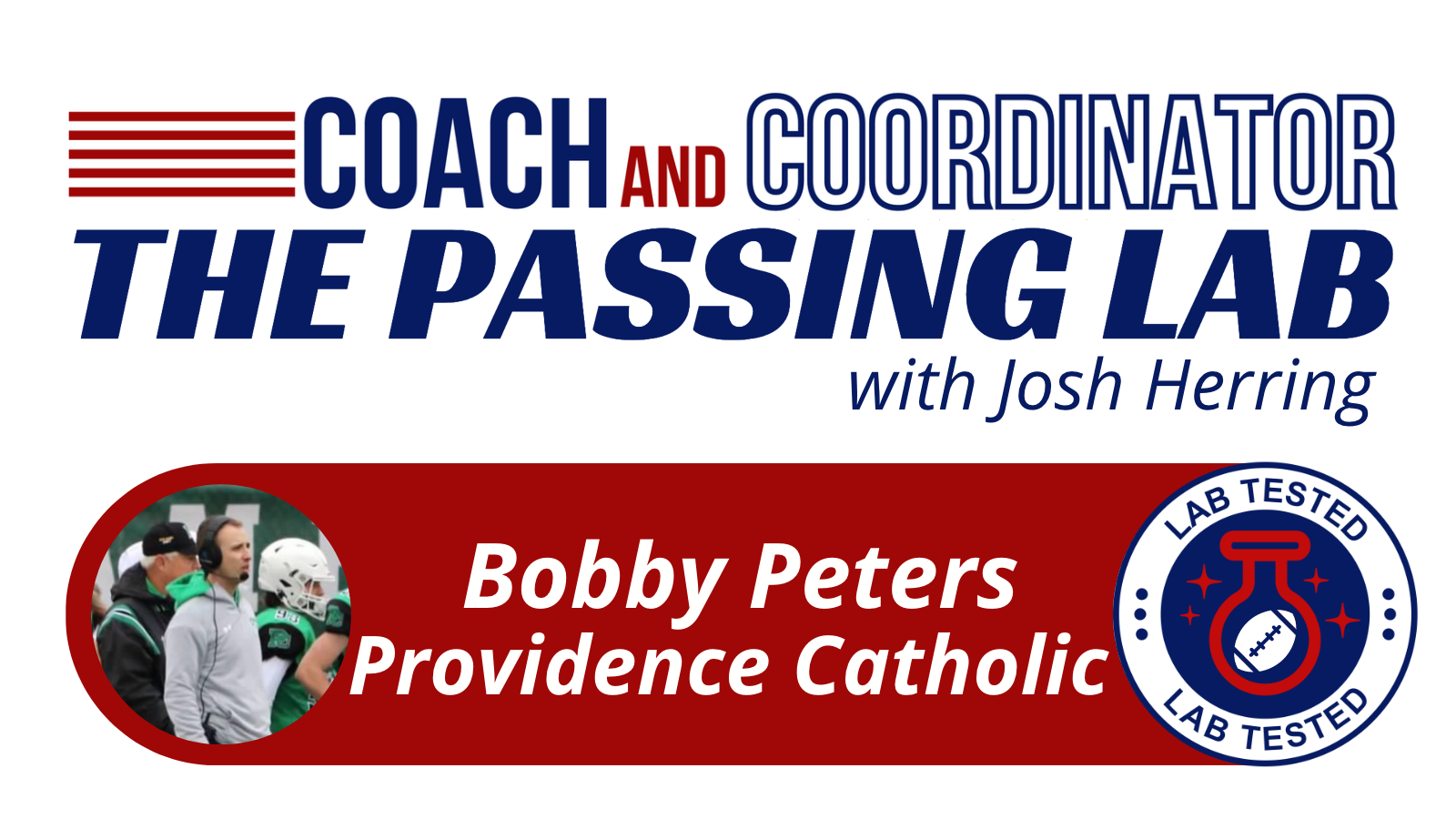 In this episode, the next installment of our "Passing Lab" series, Bobby Peters explains how NFL concepts can be applied at the high school level and underscores the importance of studying other teams' strategies to elevate your own coaching abilities.
Bobby Peters is the offensive coordinator and quarterbacks coach at Providence Catholic High School in Illinois. He is the author of an insightful book series that breaks down NFL offenses. In this episode, Coach Peters discusses how coaches at all levels can benefit from understanding offensive strategies used by the pros, including Andy Reid, Kyle Shanahan, and Mike McDaniel.
Follow Bobby Peters on Twitter @b_peters12.
Follow guest host Josh Herring on Twitter @joshherring1.
In our "Passing Lab" series, guest host Josh Herring, QB Coach at Lassiter High School (GA), sits down with passing game experts on the leading edge of offensive strategy.
Show Notes:
>How Studying the NFL Helps Bobby as a High School Coach
>Studying the Lions and What Can Be Applied
>NFL Offenses for High School Coaches
>Things to Be Aware of When Studying the NFL
>Dolphins' Offensive Concepts and Plays
>Passing Game Trends and Concepts
>Football Headwear and Pregame Drinks
Additional Episodes in The Passing Lab:
Into the Passing Lab – Josh Herring, Offensive Coordinator, Jones County High School (GA)
Dan Gonzalez, Consultant, Former High School/College Coach
Jay Wilkinson, Offensive Coordinator/QB Coach, Fayetteville High School (AR)
Related Resources:
Josh Herring Video Courses
Bobby Peters Substack
---
SUBSCRIBE: