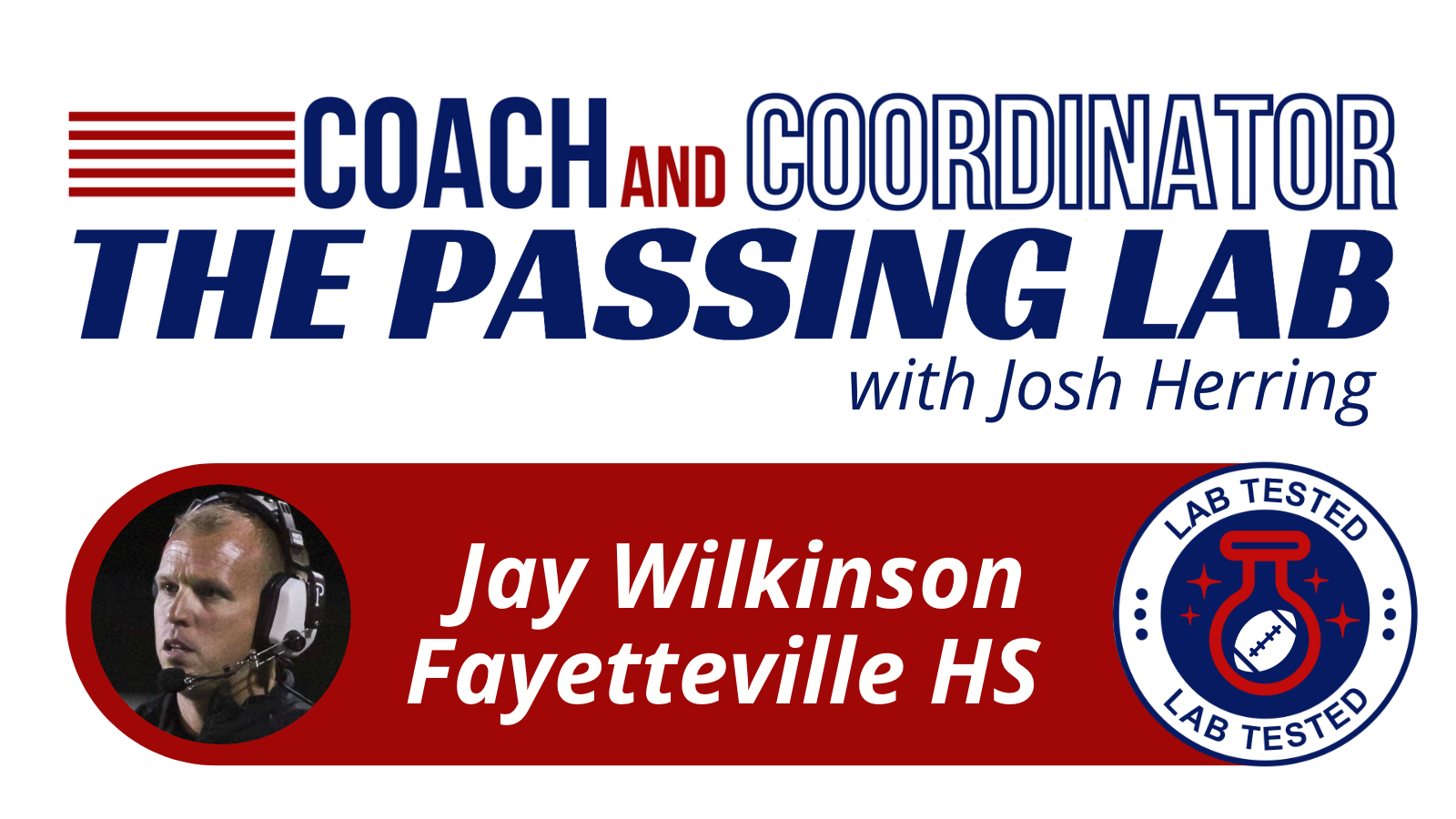 In this episode, part of our "Passing Lab" series, Jay Wilkinson shares his offensive schemes, including a concept that's known as "Double", as well as his unique approach to protection on this play.
Jay Wilkinson is the offensive coordinator and quarterbacks coach at Fayetteville High School in Arkansas. He is known as a leading authority on offensive schemes and has always been one to share what he's studying. In today's episode, we dig into his "Double" concept.
Follow Coach Wilkinson on Twitter @jaywilkinson.
Follow guest host Josh Herring on Twitter @joshherring1.
In our "Passing Lab" series, guest host Josh Herring, QB Coach at Lassiter High School (GA), sits down with passing game experts on the leading edge of offensive strategy.
Show Notes:
>The Double Concept
>Running the Speed Out
>Handling the Edge
>Protection Answers
>Researching Offense
Additional Episodes in The Passing Lab:
Into the Passing Lab – Josh Herring, Offensive Coordinator, Jones County High School (GA)
Dan Gonzalez, Consultant, Former High School/College Coach
Related Resources:
Josh Herring Video Courses
Jay Wilkinson Video Course
DOWNLOAD Coach Wilkinson's Double Concept
---
SUBSCRIBE: