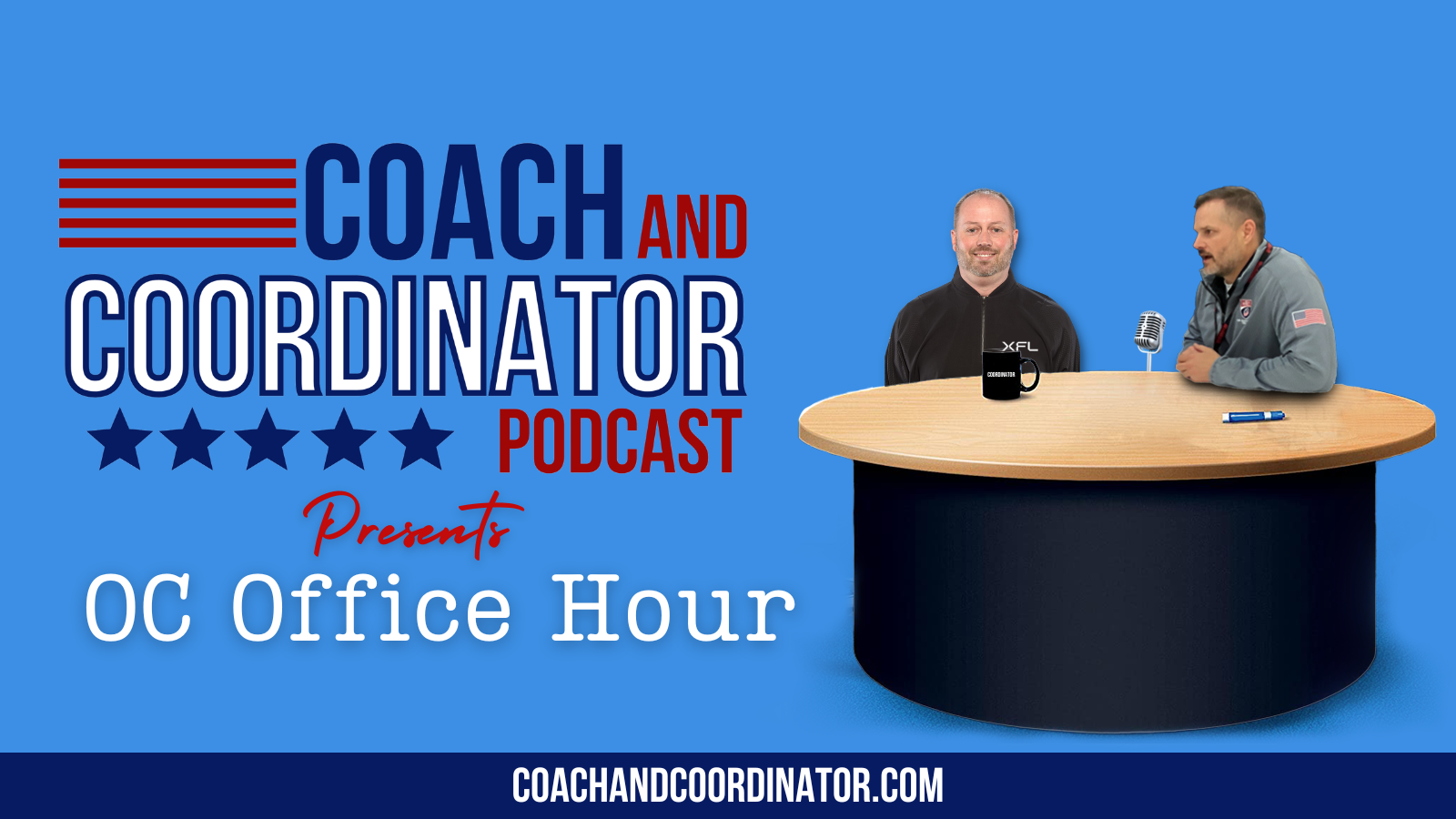 Charlie Eger, current Tight Ends Coach for XFL Las Vegas and former Offensive Coordinator at the collegiate level, focuses on ways for offenses to be efficient on third down, even when not picking up the first down.
Listen On:
Charlie Eger is the Tight Ends Coach for the XFL's Las Vegas franchise. Prior to joining the staff at XFL Las Vegas, Coach Eger served most recently as the Running Backs Coach for the CFL's Ottawa Redblacks. He also possesses extensive coaching experience at the collegiate level, including at Clarion University and Seton Hill University, where he spent six seasons working as the Offensive Coordinator, Offensive Live Coach, and Recruiting Coordinator.
Coach Eger has also been involved with professional teams during his career. He was a guest coach with the Winnipeg Blue Bombers and has helped out at OTAs with the St. Louis Rams and Pittsburgh Steelers.
Follow Charlie Eger on Twitter @CoachEger.
Show Notes:
(1:24) Strategies to Put Offenses at an Advantage When Facing Disadvantages
>Look Beyond Traditional Philosophies
>Avoid the 3rd and Long Trap as an OC
>Adopt a Process That Wins Over the Course of a Game (you won't win every series)
>Eliminate the Hit on the QB
>Boost Morale of OL
>Win Hidden Yardage
>Utilize Screens and Quick Game
>Preserve the Opportunity to Punt
>Maintain Field Position
>Help Your Defense
>Change the Way Your Opponent Feels
(9:25) What to Do When You're Not as Talented
>Get WRs Involved in the Run Game Against a Light Box
>Sell the Actions That You're Known For
>Create Opportunities for the Defense to Make a Mistake
(16:20) Communication Considerations
>Let Players Know What You Want Out of a Play
>Build Your System with Constants
>Coach the Details of the Route
>Run Base Plays Out of Broken Sets/Odd Formations
(21:58) Practice Tips
>Maximize Time with Circuits
>Practice Quick Game Throws Everyday
>Get 70 Throws in Five Minutes
>Put a Skill of the Day into a Five-Minute Period
>Block Time for the Natural Progression of the OL First
>Include a 15-Minute Concept Teach Period
>Teach the Details of Angles, Stems, and Finishing Points
(31:01) The Cumulative Effect of Reps
>Break Tendencies with Additional Players
>Consider Alternatives for Short Yardage
Additional OC Office Hour Episodes:
Jaime Elizondo: Approaching the Game with a Situational Focus
Tony Franklin: Looking in the Mid-Season Mirror
Additional Resources:
Tony Franklin on the "Perfect" Drill
Alternative Short Yardage Strategy
The "No Progression" Third Down and Red Zone Strategy
---
SUBSCRIBE: