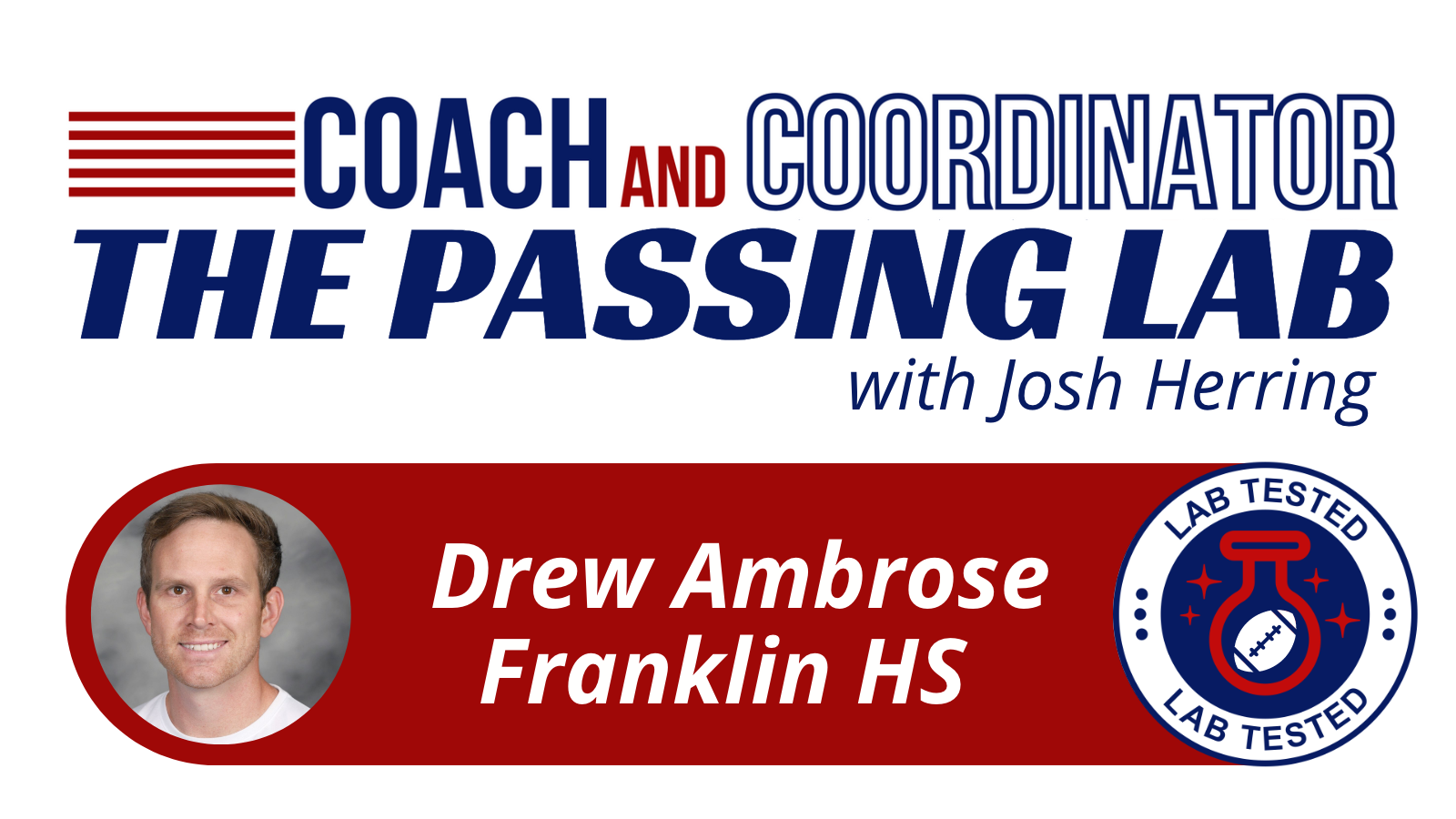 In this next episode of our "Passing Lab" series, Drew Ambrose dispels the myth that you can't throw the ball in inclement weather.
Drew Ambrose is the offensive coordinator and quarterbacks coach at Franklin High School in Wisconsin. In this episode, he discusses how to be effective throwing the football in cold weather, details his "Chief" concept inspired by LSU, and shares influences on the game and evolutions as a quarterbacks coach.
Follow Drew Ambrose on Twitter @DrewAmbroseQB.
Follow guest host Josh Herring on Twitter @joshherring1.
In our "Passing Lab" series, guest host Josh Herring, QB Coach at Lassiter High School (GA), sits down with passing game experts on the leading edge of offensive strategy.
Show Notes:
>Throwing in the Cold
>Trick to Keep the Ball Warm and Dry
>Influences
>The Chief Concept
>Continuing to Evolve as a QB Coach
Additional Episodes in The Passing Lab:
Into the Passing Lab – Josh Herring, Offensive Coordinator, Jones County High School (GA)
Dan Gonzalez, Consultant, Former High School/College Coach
Jay Wilkinson, Offensive Coordinator/QB Coach, Fayetteville High School (AR)
Bobby Peters, Offensive Coordinator/QB Coach/Providence Catholic High School (IL)
Related Resource:
---
SUBSCRIBE: