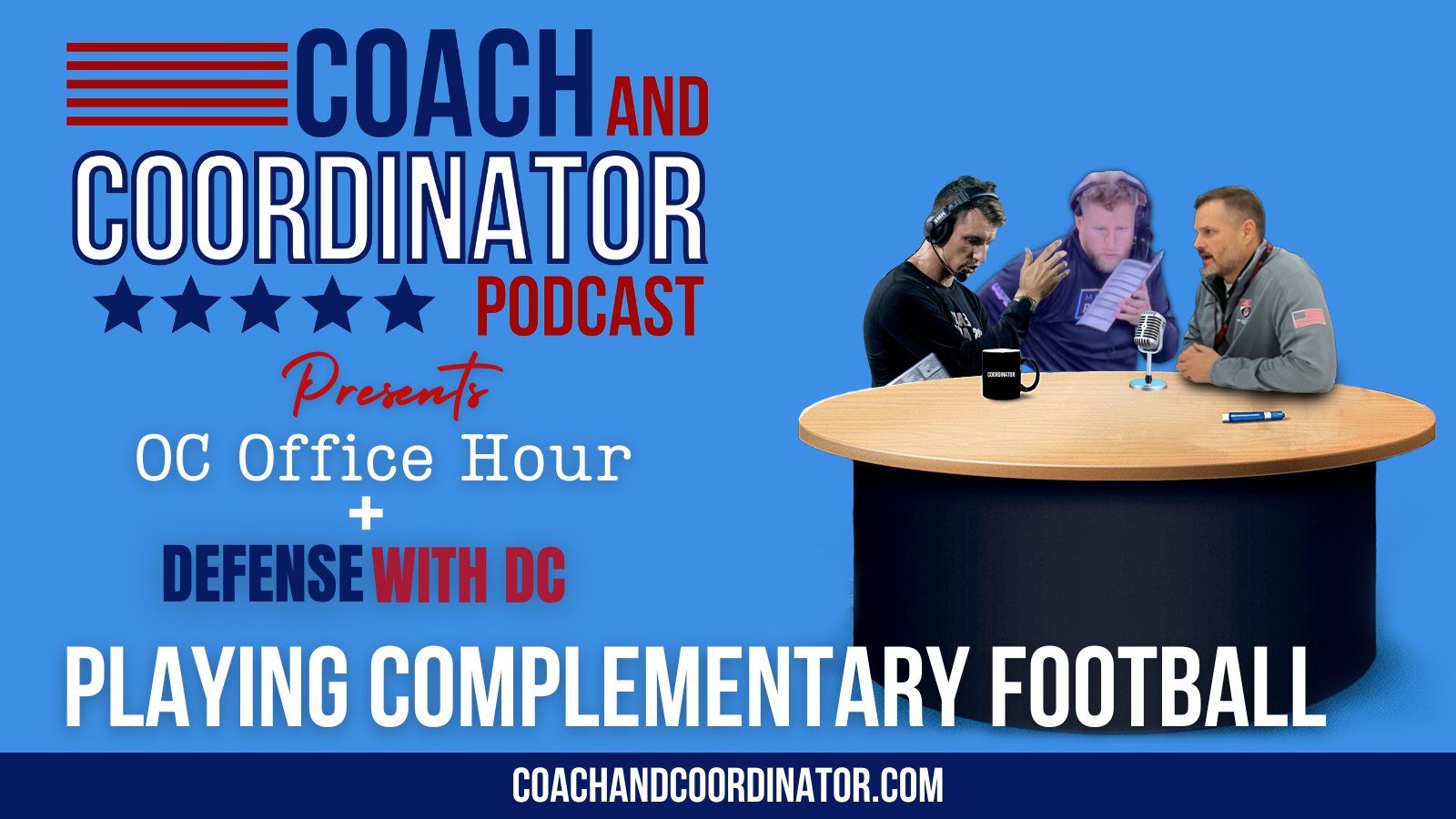 On this unique Defense with DC + OC Office Hour crossover episode, Dan Carrel and Eric Marty, the coordinators for the USFL's Michigan Panthers, team up to talk team football and how each side of the ball helps the other.
Listen On:
Dan Carrel joins the Coach and Coordinator Podcast fall lineup after a successful 2022 campaign as the Defensive Coordinator for the USFL's Michigan Panthers. Coach Carrel's previous coaching experience includes stops at Ohio State, Kentucky, Houston, and UMass. Before getting into the coaching profession, he graduated from West Liberty University, where he played linebacker. Coach Carrel will lead the discussion every week of the season on this defense-focused series of Coach and Coordinator Podcast. This week, Carrel joins up with fellow Michigan Panthers coordinator Eric Marty to examine complementary football.
Follow Dan Carrel on Twitter @DanCarrel.
Eric Marty is the Offensive Coordinator for the USFL's Michigan Panthers. He entered the coaching profession after four seasons of international play in the Italian Football League and Austrian Football League. His first coaching job was at Oklahoma Panhandle State University, where he coached wide receivers. Since that assignment, Coach Marty has practiced complementary football, coordinating the offense or having head coaching responsibilities at multiple junior colleges and universities. In 2022, he joined the professional ranks with the Panthers.
Follow Eric Marty on Twitter @CoachEricMarty.
More Defense with DC Episodes:
Defending Stacks, Different Splits, Mesh, and Option with 4-4, 1-High
Fixing Fundamentals, Defending the Red Zone, and Bear vs. Option
Moving the Front, Defending Condensed Sets, and 4-Minute Situations
More OC Office Hour Episodes:
Jeff Mullen: Creating Explosive Plays
Charlie Eger: Winning on Third Down
Jaime Elizondo: Approaching the Game with a Situational Focus
Eric Marty on CoachTube:
Tight End Driven Multiple Gun Offense
---
SUBSCRIBE: